Deepak Patel is a pharmacist from Sevenoaks, 30 miles outside London. He administers Covid vaccines in this area. On Monday December 13th he arrived at work by 7am to find people already queuing outside his door, less than 12 hours after the British Prime Minister had announced on TV that all adults were to be included in a massive Covid booster campaign.
That amounts to 1 million jabs a day during December, in order to stem the tide of new Omicron infections and strengthen the nation's immune response. Back in Sevenoaks, Deepak Patel predicted that his day would probably end by about 10pm.
It's the same story at walking–in vaccination centres up and down the country. Word has gotten out and people are taking the call seriously to get a third booster jab. Or even their first.
Everybody wants to rescue Christmas. Most people understand that even if Omicron is relatively mild (according to South African data), the sheer volume of infections from this highly transmissible variant still poses a problem for the NHS and its hard working staff.
Those responsible for planning vaccine delivery within the British health service have been preparing for all scenarios as a matter of course. Which is not to underestimate the scale of the challenge. But the NHS (and an army of volunteers) is once more doing everything to drive down infection.
Which means that restaurants, theatres and hotels in London, England are once more emphasising their commitment to Covid compliant environments and mitigations.
And the British government has voted in new measures in all public places, including hotels, shops and restaurants. More detail on that later. So what's the deal with Omicron?
Virologist Dr Chris Smith commented on the BBC that Omicron has a different "shape" from previous Covid variants, so in terms of what our immune system "sees" our defences can't easily recognise and grab hold of it. As a result, more of us can catch it, and more of us can pass it on, while two doses of the vaccine is less efficient at protecting us from this variant.
And the doubling time is very short, about 2 to 3 days. It zips around a population in record time. Reinfection in the unvaccinated also seems to be a pattern in South Africa.
Dr Smith suggests we think of the pandemic as a see–saw. At one end we have Covid/Omicron, and ranged against it is our big hitter: the booster jab.
Shoulder to shoulder with vaccines are measures like wearing masks. Covid is airborne, it's a fine aerosol that behaves like smoke. Covering the mouth and nose with a well–fitting mask helps stops transmission.
Here is a one–minute CDC video that explains simply how to knot and tuck an ordinary surgical mask to dramatically improve protection:
https://youtu.be/GzTAZDsNBe0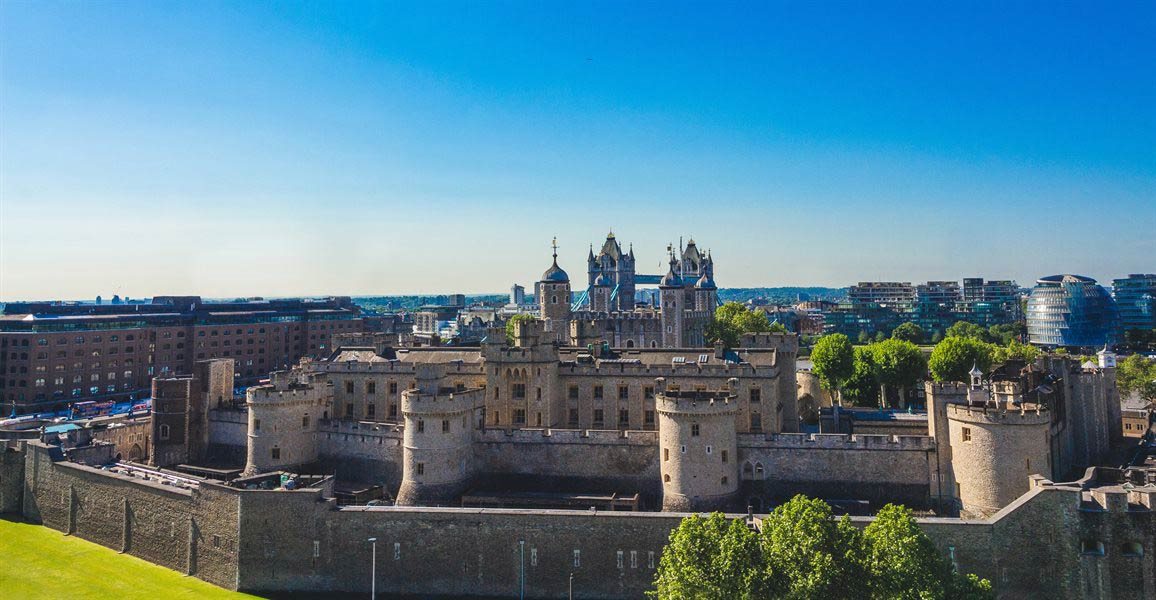 The aim is to enable relatively normal behaviour, especially during the Christmas period, while stemming the flood of infections.
So how do you book a jab, whether it's a booster or your first vaccination?
First, go online and book an appointment, either through your GP's online system or via this link: https://www.nhs.uk/conditions/coronavirus-covid-19/coronavirus-vaccination/book-coronavirus-vaccination/
Google your nearest walk–in centre. Be prepared for a queue and a long wait. Thousands are already doing just that.
At the time of writing, Parliament has just voted to mandate vaccine passes for big events.
You can get your NHS Covid Pass digitally through the NHS App or the online NHS Covid Pass service. Apply for a Domestic Covid Pass to access a relevant venue. You should be able to download your digital NHS Covid Pass and print it here:
Get a digital NHS COVID Pass
If you can't access the service online, you can ask for an NHS COVID Pass letter to be sent to you by post.
And you have to apply for a medical exemption: how to apply for a medical exemption on GOV.UK.
For further information, such as how you have your overseas vaccinations added to your NHS record, log on here: https://www.nhs.uk/conditions/coronavirus-covid-19/covid-pass/
So how safe can we feel?
Ironically the arrival of Omicron in the UK has turbo-charged all safety measures. Until now, take–up of booster shots was not considered urgent, and people were getting sloppy about wearing masks.
Literally overnight the vaccination status of the nation has been driven upwards, and on the London Underground there's a renewed acceptance that wearing a mask is a minor inconvenience that delivers a big dividend.
A Tweet from a traveller on the London Underground yesterday read: "Train driver just did the Mask Wearing Announcement and added: "Please be aware that 'I don't want to' is not a valid exemption criteria."
It has to be said that Central London hotels like The Wellington by Blue Orchid in leafy Westminster and its sister establishment The Rochester Hotel by Blue Orchid, both bordering Vincent Square's 13 acres of tree–lined greenery, are very convenient for sight-seeing, being close to the Houses of Parliament, Tate Britain, Victoria, Knightsbridge and Buckingham Palace. Less time travelling, more time exploring.
Likewise, Tower Suites by Blue Orchid Hotels provides boutique apartments, many family–sized, which are self-contained, with spectacular views of The Tower of London and Tower Bridge. And they are within walking distance of Tate Modern, St Pauls and the delights of Borough Market.
All are a short tube ride from London's West End, currently lit up for Christmas across 20 streets, taking in Baker Street, Bond Street, Jermyn Street, Leicester Square, North Audley Street, Oxford Street, Piccadilly, Regent Street, South Molton Street and St James's. And more. It's a treasure trove of sights and shopping.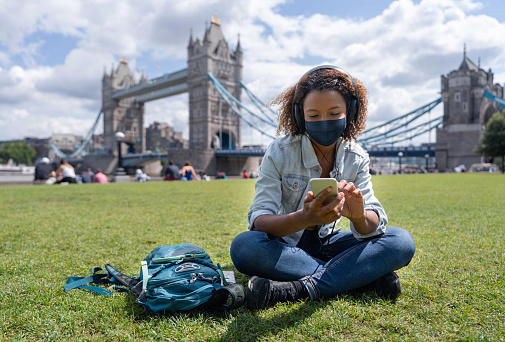 And with many of Central London's office workers responding to the call to work from home yet again, the Christmas crowds are less in evidence, which has to be a plus from the point of view of visitors keen to explore the city.
Business conferences are used to adapting to most circumstances, thanks to developments in hybrid events, combining core attendees with online links across geographical boundaries and time zones. It's the kind of service that Blue Orchid Hotels has been nurturing within its superb conference venues in London.
So here is a brief run–down of the newly introduced Covid measures for England:
Face coverings are now mandatory in most indoor public places, including shops, theatres and cinemas, and on public transport. Also hairdressers.
However face coverings are said to be impractical in pubs, restaurants or venues like gyms.
You'll need show a Covid Pass (or proof of a recent Negative Lateral Flow Test) in order to get into:
• nightclubs
• indoor unseated venues with 500 plus people
• outdoor unseated venues with 4,000 plus people
• any venue with more than 10,000 people
Organisers of this type of venue and event are now legally required to check the Covid status of visitors over 18.
When the BBC interviewed football supporters, who are among the first to have to comply with these new regs, the comments were largely: "anything to get back into a football ground."
Likewise the verdict from young nightclubbers was that the new measures made them feel safer, and would encourage them to get fully vaccinated.
Common sense dictates that a safe population is one that gets back to normal faster.
Accordingly, the advice is to take a Lateral Flow Rest before entering a "high risk setting" like a crowded place.
Anyone with Covid symptoms or who tests positive must self-isolate for 10 days. If you come into contact with a person with Covid, you should take daily Lateral Flow Tests for 7 days, rather than self-isolate.
For anyone travelling to the UK, there are no more countries on the Red List (as of December 15 2021).
If you are fully vaccinated, before you travel to England you must:
• take a Covid 19 test in the 2 days before you travel
• book and pay for a Covid 19 PCR test (taken after you arrive)
• complete a passenger locator form (to be completed within 48 hours of arrival)
You must quarantine until your test result is negative. More detail below:
https://www.gov.uk/guidance/travel-to-england-from-another-country-during-coronavirus-covid-19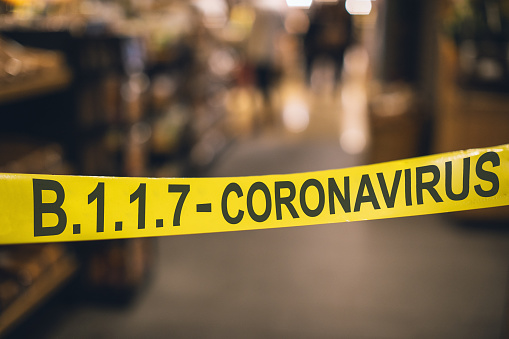 Santa and all his helpers in the hospitality sector will be working extra hard to make Christmas feel cosy this year. Meanwhile, Norway has banned the sale of alcohol in its bars and restaurants in response to Omicron. Reuters reported in late November that Israel would "ban entry of all foreigners into the country and reintroduce counter-terrorism phone-tracking technology to contain the spread of the variant."
An editorial in the magazine "Nature" for December 7 gives the counter argument:
"We are taking the least efficient pathway out of the pandemic" says Andrea Taylor, who leads a Covid-19 data team at the Duke Global Health Innovation Centre in North Carolina, USA.
In other words, we risk our hopes of an end to the pandemic in 2022 if wealthy nations buy up most of the available vaccine stock without providing more manufacturing capacity to help out poorer nations. It leaves the way open to new variants such as Omicron.
Basically, the quicker we vaccinate the whole planet, the safer we are.
Peace on earth and goodwill to all, as they say.