London: its theatres are the tops, its galleries and museums entertain and inform. But did you know that you can also eat your way around the world in 8 days, thanks to the capital's multi–national restaurants? Or swim in London Royal Docks and the Serpentine? Here are ten things we think you'll love about the place this Summer, from free festivals to glorious parks.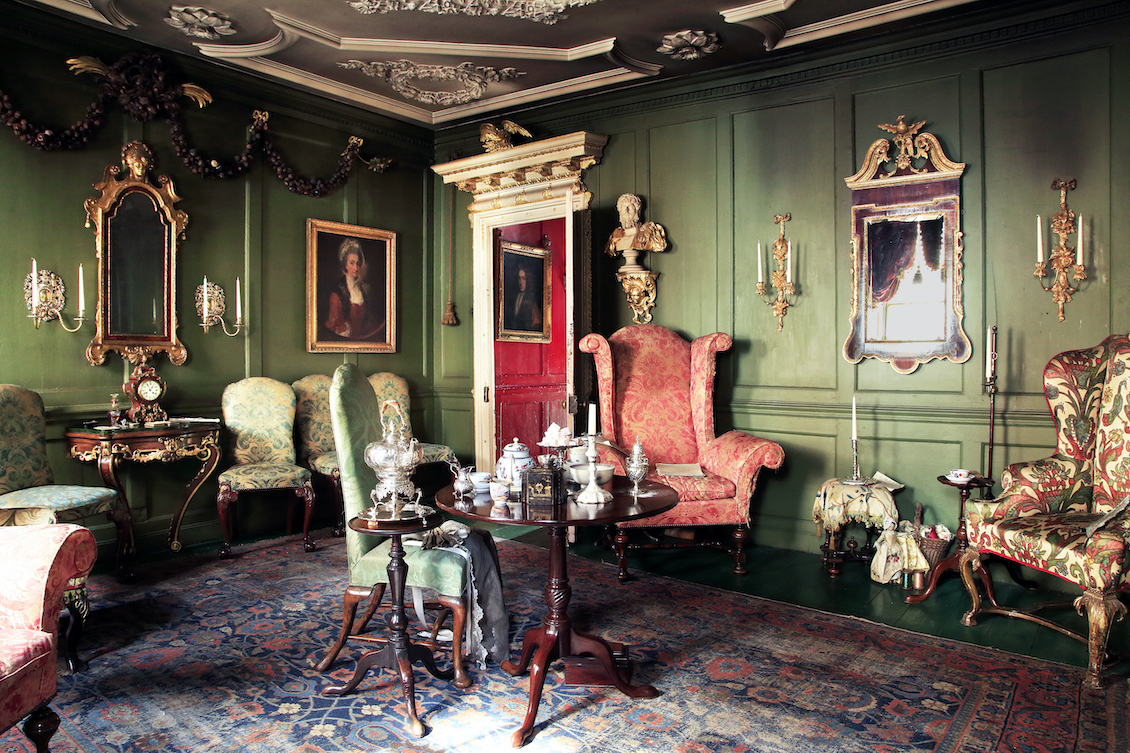 1. SEE IT FOR FREE
Art of London Season 2022: Brighter Future
From August
Outdoor venues across the West End
Artwork from comedian Harry Hill and three contemporary artists on display across Central London. Digital art from Zara Hussain, immersive environments from Sam Williams and interactive installations from Fiona Quadri.
Disney on Stage: Magical Covent Garden pop-ups
Until Sept 4
Frozen in Covent Garden's Infinity Chamber, a Beauty and the Beast swing seat, Disney costumes and a Lion King sunrise.
Greenwich + Docklands International Festival
August 26 to September 11
London's free, annual outdoor performing arts festival. Family activities and Borealis light show.
Ice Cream Festival
August 20 to 30
Covent Garden Piazza and surrounding streets
35 vendors reinvent the ice cream. Iced macarons from Laduree. Vegan hibiscus sorbet from Bears Ice Cream.
Notting Hill Carnival
August 27 to 29
One heck of a street party in West London: 50,000 performers and 30 sound systems. Look out for top London hotel deals.
Oxford Street Clean Power Aerial Art
From August 10
Oxford Street's flags are going green. Curator/artist Morag Myerscough's bold installation promotes a low carbon future for businesses and individuals, and the 105 colourful, recycled banners will raise funds for zero carbon initiatives. Made of recycled plastic from marine environments, the installation will span from Marble Arch to Tottenham Court Road, before it moves around the globe. Spectators can get involved by purchasing digital artwork by Morag for £3, and through this, the campaign will fund new community rooftop solar energy in Central London, as well as planting woodland in Greater London. Clean Power, was founded by #TOGETHERBAND to support the UN Sustainable Development Goal 7.
Oxford Street, W1.
Russell Square Gardens
From August 2
Every Tuesday, Wednesday and Thursday, 12pm–3pm
Live music, deck chairs and free picnic blankets for your takeaway. Around the corner from the British Museum, Oxford Street and Tottenham Court Road. Or Charing Cross Road for Theatreland, Soho and Covent Garden.
Somerset House Courtyard: This Bright Land Festival
August 1 to 29
This Bright Land Festival: rolling programme of free day and night activities (treasure hunts, outdoor games) and performances, workshops. 35m observation wheel.
Summer in Aldgate: Aldgate Sounds
Throughout August
Aldgate Square, Aldgate High Street, EC3
Musical lunch breaks. Have yourself a mindful musical midday every Tuesday in August, from 12pm–2pm.
2. A WALK IN THE PARK
From acres of Royal Parks across Kensington and Westminster to the pocket gardens of the City of London, there are uninterrupted walks and hidden green spaces. London has 3,000 parks of all sizes, including Kew Gardens' botanical treasures. Green London:
Natural History Museum
South Kensington
Ambitious Urban Nature project that will see NHM Wildlife Garden double in size.
St James's Park and Buckingham Palace
St James's Park alone boasts 57 acres of parkland, plus cafe, food kiosks, a lake with birdlife and Horse Guards Parade. And Buckingham Palace. Blue Orchid's Rochester hotel borders nearby Vincent Square, itself one of the largest green squares in London.
Superbloom at the Tower
Until mid September
Wander through a new eco–haven of wildflowers. Year after year the cornflowers and toadflax will reappear. One recent comment sums it up: "The happiest place in London."
Tower Suites Hotel by Blue Orchid has some excellent staycation and afternoon tea deals:
Afternoon Tea and Superbloom. Overnight Stay and Superbloom
St Dustan in the East
St Dunstan's Hill, EC3
Picturesque church ruin. Now a fine public garden.
The Garden at 120
Fen Court Building (15th Floor), 120 Fenchurch Street, EC3
One of London's prettiest rooftop spaces. Italian Wisteria, fruit trees and a 200ft long water feature. Entry is free. Good picnic spot and 360º views of the City. 3 minutes from Leadenhall Market.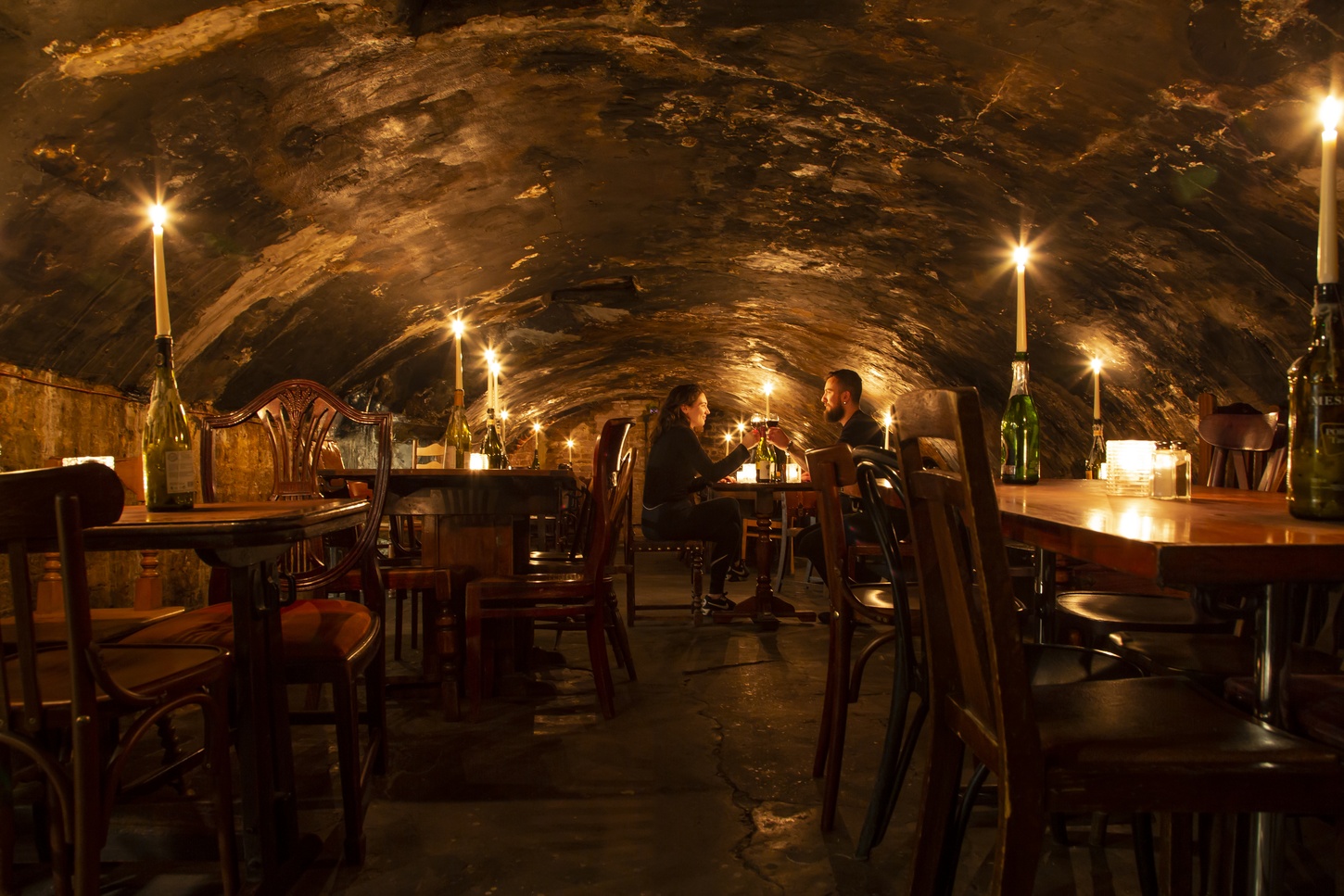 3. AROUND THE WORLD IN EIGHT RESTAURANTS
Cento Alla Torre
100 Minories, EC3N 1JY
Artisan pasta and fine Italian cuisine. Kids eat for free this August when you book a Tower Suites' Family Time offer.
Gerrard St, W1
Great food, a central location and magnificent selfie territory.
Gaucho Tower Bridge
2 More London Riverside, SE1
Argentine food and wine. 3 minutes from floating museum, HMS Belfast.
Gunpowder
Tower Bridge
Indian cuisine, sharing plates, traditional and contemporary menu.
Heddon Yokocho
8 Heddon Street, W1B
A retro ramen bar designed to take you back to the 1970s Yokocho alleyways of Japan.
High Timber Restaurant
Broken Wharf House. 8 High Timber Street, EC4
South African cuisine, featuring Stellenbosch's most awarded wine estate, and chef Bartek Wegzryn.
Seven Dials Market
Excellent London food hall and DJ's every weekend.
Sushisamba
Heron Tower (38th and 39th floors), 110 Bishopsgate, EC2
Japanese–Peruvian–Brazilian fusion rooftop restaurant plus 360º views of the city.
4. GALLERIES AND MUSEUMS
British Museum
Until Sept 25
More deep history from the museum's archives. Sekhmet was the Egyptian goddess of annihilation whose amulets were also a source of protection! Rooms 62–63 for the famous mummies galleries.
Royal Academy of Arts
Summer Exhibition
Burlington House, Piccadilly, W1
Until October 16
Milton Avery: American Colourist at Royal Academy
Luminous paintings by one of America's most important and influential 20th century artists.
National Gallery
Trafalgar Square
Until October 9
Picasso Ingres. 'Lesser artists borrow; great artists steal.' Pablo Picasso
The Photographers Gallery
Ramillies Pace, W1
Ongoing
The Photography Quarter. Free art display, covering the streets of Soho.
Tate Britain
Pimlico, SW1
Cornelia Parker
Until October 16
First–rate British artist Cornelia Parker. Show stealer from the immersive War Room installation.
Walter Sickert
Until September 18
From impressionism to dark modernism.
Yayoi Kusami's Infinity Mirror Rooms
Until June 2023
Tate Modern, Bankside, SE1
Extended to public demand. Mirror magic.
5. THEATRE
Kids' Week
For every adult ticket purchased, one child goes free. To take full advantage of this offer, combine this with a Kids Week package at Blue Orchid Hotels. A stay in this central London hotel gives you access to some excellent offers and packages.
101 Dalmatians
Until August 28
Regent's Park Open Air Theatre, NW1
Innovative puppetry and Kate Fleetwood as Cruella.
Frozen the Musical
Until October 2022
Theatre Royal Drury Lane
"Frozen is one hot hit" (Daily Mail)
Lion King the Musical
Lyceum Theatre, 21 Wellington Street, WC2
Spectacular design and ensemble cast.
My Neighbour Totoro
September to January 2023
Barbican, EC2
RSC production of Studio Ghibli's much loved My Neighbour Totoro. Live action, animation and puppets. Joe Hisaishi score. Book a room in a hotel near Tower Bridge London UK.
Much Ado About Nothing
National Theatre, South Bank
Shakespeare set in the 1930s: slap–stick fun and Katherine Parkinson (The IT Crowd). A hit.
Summer Season at Shakespeare's Globe
21 New Globe Walk, Bankside
Tours, workshops and performances from this faithful recreation of Shakespeare's Globe. Best value tickets in London (standing room with the groundlings).
Wicked
Apollo Victoria Theatre, 17 Wilton Road, SW1
One of London's longest–running shows. Seen by over 10 million people.
6. HISTORY
From the 1,000 year old Tower of London, to Georgian Buckingham Palace, London's history thrives and mixes with everyday life.
Leadenhall Market
Gracechurch Street, EC3
Picturesque, historic covered market made famous by the Harry Potter films. Near The Monument (and London Bridge for Southwark/Tate Modern). Famous for its shops, pubs, restaurants and cafes, with contemporary Tower Suites Hotel by Blue Orchid nearby.
Roman Wall by the Museum of London
150 London Wall, EC2
Picnic spot next to the Museum of London with access to Roman fort ruins. The museum is free and documents the history of the capital.
Victoria and Albert Museum
One of many great institutions the Victorians gave London. Three spectacular cafes in the Gamble, Poynter and Morris Rooms, 2,000 years of jewellery, fashion from the 1500s and up. Current show: Africa Fashion.
The National Gallery and Trafalgar Square
From the steps of this fabulous (free) gallery, you can look past Nelson's Column to Whitehall and Westminster. Piccadilly to the right; Strand, Covent Garden and Soho to the left.
7. OPEN AIR SWIMMING
Hampstead Heath Swimming Ponds
Famous Men's, Ladies' and Mixed Ponds. Open all year round. Bracing. Online booking system.
Hackney, E8
Heated, open all year. Popular.
London Royal Docks
Swimmers are tagged for safety, qualified coaches available.
Parliament Hill Lido
Parliament Fields, Gordon House Road, NW5
Great views of London. Unheated.
Serpentine Lido
June to September
Open water swimming. Unheated; swim with the ducks.
8. LOCATION, LOCATION
Where to stay in London? As close to your centre of interest as possible is the answer. Blue Orchid Suites is steps away from UNESCO World Heritage site, The Tower of London. To the West of town, close to Buckingham Palace and St James's Park, are The Rochester and The Wellington, Blue Orchid's two Westminster hotels. East or West, London offers abundant entertainment in a compact space that's easily navigated by public transport.
9. TRANSPORT
The Elizabeth Line
One of the earliest and biggest mass transit systems in the world, London Underground just got bigger and slicker with its newly opened Elizabeth Line. It links West to East, including Heathrow, Paddington, Tottenham Court Road, and Liverpool Street. Only hours after it first opened, 130,000 enthusiastic Londoners had taken a ride. Chic metal surfaces, futuristic escalators, and a significant chunk of permanent public art.
Each station has worked with one artist. The effects are often subtly visible on platforms or ticket hall.
10. SCULPTURE and HISTORY TRAILS
Canary Wharf Summer Lights Festival
Until August 20
Canary Wharf, E14
Eleven new installations and six permanent works dotted around Canary Wharf. Free downloadable map available.
City of London Visitor Trail
Ongoing.
90 minute self–guided tour of world famous attractions and hidden gems. Also a shopping, eating and drinking guide. Free City Trail map.
Sculpture in the City
Until April 2023
Free
Across the City
Popular outdoor public art show – contemporary sculpture.
City of London Children's Visitor Trail
Ongoing. Free.
Three children's trails across the Square Mile: City stories, Towers on the Thames, or Skyscrapers. Free map with stickers and activities from City Information Centre opposite St Paul's Cathedral.
Sustainable Sari returns to Blue Orchid Tower Suites
August
100 Minories, EC3
Climate change awareness fostered by arts organisation Nutkhut and Blue Orchid Hotels, as the world's first sustainable sari comes home to London in time for Indian Independence weekend. This follows a world tour, including New York, San Francisco and Fiji, when the ground breaking Jubilee sari was photographed in iconic locations. Asian creative talent is setting new world standards "whilst drawing positive attention to the global sustainable cause" says Tony Matharu, Chairman of Blue Orchid Hotels.
The World Reimagined
From August 13
City of London
Free street art trail via Bank, St Paul's Guildhall and Aldgate. Featuring 10 large globes, each designed by an individual artist. Visionary response to the transatlantic slave trade. Digital platform, too.