'Tis (not quite) the season! Although Christmas is still a while away, London is, as always, a few steps ahead of the game. Not only has Winter Wonderland just announced its first comeback since the COVID-19 pandemic shut the world down for a year, but other festive delights we've been deprived of as both residents, national and international lovers of London!
It's no secret that when it comes to Christmas, London is one of the best capital cities in the world for celebrating the season, with some of the most festive UK hotels and activities. While the centre of the city is already lit up in lights every day of the year, the ceremony of switching the Christmas lights on is an annual festivity featuring late night shopping on famous Oxford Street, Bond Street and Regent Street. The light ceremony is attended by an estimated one million people each year (that's over 10% of London's total population!)
Across London, businesses of all kinds take the season to put on marvellous displays, turning a shopping trip into an experience of its own. The window displays at Selfridges are famous practically the world around. Near Harrods, Liberty London, and Fortnum & Mason are followed closely in Selfridges' wake.
The city's many Michelin-star restaurants take the opportunity to showcase exquisite seasonal delights, a brand new drinks menu and shimmering sweet treats, to name just a few "just at Christmas time" specials you may look forward to seeing. Our honest advice is to make your booking at any limited-time experience, whether that be dining, activity or one of the posh hotels in London. Starting early ensures you avoid disappointment and plan the best experience possible for you and your loved ones.
Where are the best hotels for a Christmas holiday?
If there's one thing the hotels of London all share in common, it is a knowledge of how to cater for their seasonal guests. As a result, lovers of Christmas are guaranteed an enthusiasm that matches their own, as years of experience has taught us hoteliers: there's nothing better than being able to provide an exciting and memorable experience for guests.
Blue Orchid Hotels knows a thing or two about providing a unique stay as the city's leading independent hotel group. Putting on a Christmas experience for guests begins from the moment they step through the door; greeted with a friendly smile, warm reception area and Christmassy treats on arrival (a mince pie and a choice of prosecco or hot chocolate!)
The range of beautifully put together, welcoming, and thoughtful suites, studios and apartments in Blue Orchid Hotels' three luxury hotels in London make for the perfect location for self-contained living throughout your stay. The ultimate place to take the weight off and enjoy yourself, allowing the team to take care of the finer details for you in your home from home.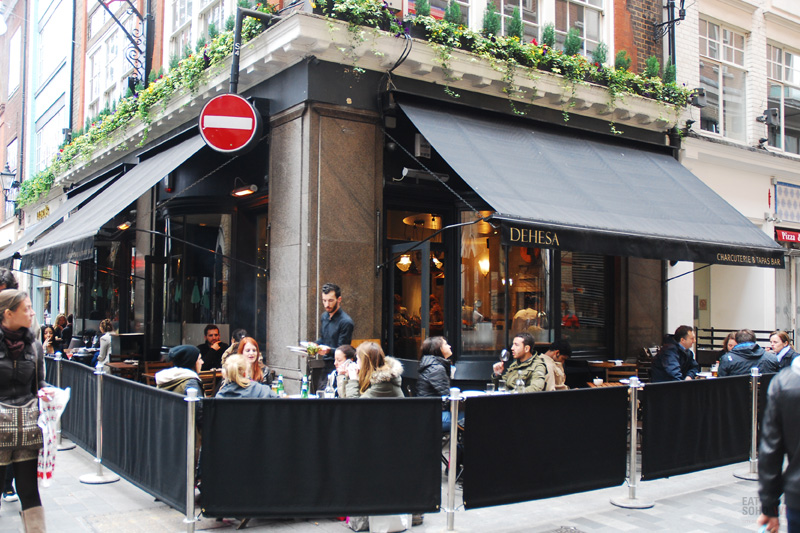 Located in two of central London's most beloved areas: Westminster and Tower Hamlets, the three hotels offer comfortable accommodation and warm service mere moments from the city's popular attractions and desirable destinations. Great locations to experience the city's seasonal offerings: well connected to the city's underground system. If you're wondering what festive activities to do during your stay in London, read on for our top 10 picks to do in London at Christmas time.
Nearby Christmas London attractions that you must visit during your stay:
1.Winter Wonderland
The top of our list is the city's famous Winter Wonderland, making its grand return during Christmas 2021! Winter Wonderland is Hyde Park's homage to everything wonderful about the festive season: rides, games, performances, activities, food and market stalls, beloved by Londoners and visitors to the city alike. The festival couldn't occur in 2020 due to lockdown restrictions, so the announcement of its return was met with a warm welcome. While the offering is planned to be the same as it always has been, this year will be ticketed in order to facilitate social distancing and manage capacity. We'd recommend getting your tickets sorted early as possible in order to avoid disappointment.
Fastest distance from The Rochester and The Wellington: 12 minutes by bus
Fastest distance from Tower Suites: 40 minutes by train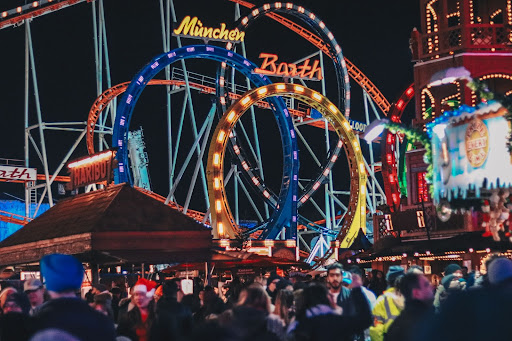 2. Natural History Museum Ice Skating
Another classic Christmas in London activity: ice skating on the rink outside the Natural History Museum. The rink is outdoors, making it glorious in the sunshine and uber-festive in the snow. Located right by the gorgeous Natural History Museum, there are no better surroundings. Surrounding Kensington and Westminster are great locations to find the perfect 4-star hotel in London for your visit.
Fastest distance from The Rochester and The Wellington: 30 minutes by train
Fastest distance from Tower Suites: 50 minutes by train
3. Borough Market and Southbank Christmas Market
While you'll find food, craft and retail markets scattered across London, South London is mainly well known for its markets. The stretch of riverside that spans from Borough Market to Southbank features a myriad of Christmas delights over the season. With a mulled wine stop-off every five minutes and a food market at each end, there's no better place to get into the festive mood.
Fastest distance from The Rochester and The Wellington: 12 minutes by bus
Fastest distance from Tower Suites: 14 minutes on foot and ferry
4. Westminster Abbey Christmas Eve Service
Westminster Abbey is a staggering building with an incredible history. Open to the public for public and private tours, people of all creeds are also welcomed to take part in religious services and ceremonies. While the Abbey is not open to visitors for touring on the Christian holidays, everyone is welcomed to take part in the Christmas Eve and Christmas Day services: Midnight Mass and other worship festivities.
Fastest distance from The Rochester and The Wellington: 10 minutes on foot or by bus
Fastest distance from Tower Suites: 30 minutes by train
5. Christmas at Kew
Kew Gardens is West London's premier outdoor attraction and one of the world leaders in conservation. A network of beautiful gardens, greenhouses and cafes open to the public to bring city-dwellers closer to the healing power of nature. Christmas time sees the gardens lit up in a spectacular lights trail, complete with food stalls and a chance for kids (and adults!) to meet Father Christmas.
Fastest distance from The Rochester and The Wellington: 50 minutes by train
Fastest distance from Tower Suites: 60 minutes by train

6. Petersham Nurseries
Perhaps London's most famous garden centre, the Covent Garden branch is set moments from the beautiful Covent Garden market and some of the top 5 star hotels in London. True to form, Petersham Nurseries goes all-out with their decorating, and the lights switch-on come complete with carollers and mince pies. Visit during the day for fun festive activities like wreath making and more.
Fastest distance from The Rochester and The Wellington: 20 minutes by bus
Fastest distance from Tower Suites: 30 minutes by bus
7. Department stores on Oxford Street & Bond Street
As mentioned before, the department stores of London seem to be locked into a friendly Christmas window display rivalry. Harrods and Selfridges are two of the big players in the game (as is Hamleys Toy Store, although they're in slightly a different league), and the window displays are not to be missed. The only time where window shopping and in-store shopping are equally fun!
Fastest distance from The Rochester and The Wellington: 20 minutes by bus
Fastest distance from Tower Suites: 25 minutes by train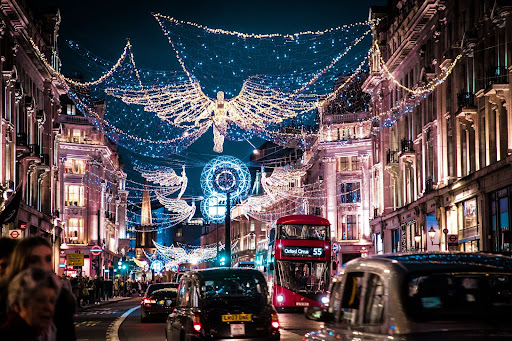 8. Get cosy at a pub, restaurant or bar
The traditional London pub gains about 20 points on the excitement metre at Christmas. There's something about the way they set up many small, cosy with a fireplace and a stack of board games that makes for a perfectly British Christmas. We'd be remiss, not to mention the bars and restaurants in our hotels and talented chefs and bar staff that work to put together exciting seasonal menus. Cento Alla Torre has views over the River Thames and Tower of London, great for enjoying the festive menu with breathtaking views. Sample the signature seasonal cocktail menu in the relaxed ambience of Sapphire Bar: one of the best hotel bars in London.
Fastest distance from The Rochester and The Wellington: on location
Fastest distance from Tower Suites: on location

9. Hogwarts in the Snow
Located at the Warner Bros. studio on the outskirts of London is the famous Harry Potter studios. Christmas time brings around a very special time for the location, celebrated annually with a special "Hogwarts in the Snow" experience. Memorable scenery and a dusting of film-quality snow turn the already wonderful stay at a 4-star hotel in central London into a delightful Christmas activity to remember for all the family.
Fastest distance from The Rochester and The Wellington: 1.5 hours by train
Fastest distance from Tower Suites: 1.5 hours by train
10. The West End
Finally, a trip to London at Christmas is not complete without paying a visit to the West End. The UK's answer to New York City's Broadway, the West End features some of the world's premier names in live performance: theatre, musicals, ballet and more. Festive and famous shows include Swan Lake and The Nutcracker ballet, plays such as A Christmas Carol, musicals like The Snowman, and many classically British pantomimes. Book tickets through the Society of London Theatres site or directly with the theatre itself for the best seats and rates.
Fastest distance from The Rochester and The Wellington: 20 minutes by bus
Fastest distance from Tower Suites: 25 minutes by train.