St Patrick's Day Hotel Deals
So what's the big deal, you ask? Well St Patrick's Day puts a smile on every Londoner's calendar. It's the day we paint the town green and join in with the party – or the Parade, or the 5k Run, take your pick. Come to think of it, you could pretty much do all three. Of course we missed a couple of St Patrick's Day celebrations in the past thanks to a certain pandemic, so 2022 feels extra special.
The fun starts on Sunday March 13th with the St Patrick's Day Parade and Festival, and concludes with the London St Patrick's Day Run on Saturday March 19th.
So if you live outside the capital or just want to find a convenient place to lay your head in the wee small hours of St Pat's Day (March 17th), then you can take advantage of some top London hotel deals this year.
The big event (and it's free) has to be the St Patrick's Day Parade right in the centre of town. This year St Patrick's Day falls on a Thursday so the Parade will take to the streets earlier, on Sunday the 13th. That way, everyone – school kids, working parents, those of us who don't have to work on the Sabbath – can join in.
The Parade sets off from Hyde Park Corner at noon, and it snakes along a 1.5 mile route taking in Piccadilly Circus, St James's Street, Pall Mall and Whitehall. There are marching bands, carnival floats, Irish dance troupes, and a good time to be had by all.
Just don't forget to wear something green.
As well as the Parade, you can join in with the St Patrick's Day Festival, held on the same day in Trafalgar Square. This year it offers us the delights of well-known Irish acts, as well as rising stars and special guests. On top of that, there are crafts stalls to take in, and traditional and contemporary Irish food from the market itself.
Of course Trafalgar Square is very close to some celebrated Irish bars.
For starters there's The Toucan (off Soho Square). The walls are covered in Guinness posters. Even the bar stools are designed to look like a glass of Guinness.

The Porterhouse in Covent Garden is said to be one of the biggest Irish pubs in London. Great range of beers, stouts, ales and porters imported from Dublin. International bottled beers as well. Spread across 12 floors. Popular. Outside terrace. Also live music in the basement on Sunday afternoons.
Maiden Lane, WC2
Waxy O'Connor's in the West End has four bars over six floors, each with a different look – including Gothic Church, Rustic Cottage and a Tree Room. A big welcome here whatever the time of year.
Rupert St, W1
Waxy's Little Sister. Quieter than its bigger sibling and good for catch-ups. This venue boasts open fires and sofas, as well as food and views of Wardour St from upstairs.
O'Neill's has venues in Soho, Carnaby and more… it's a well-known chain of Irish pubs that always plans for St Patrick's Day and is very popular as a result. Book for 'Craicin offers'.
All this central London activity is best enjoyed if you have a hotel room close by. Blue Orchid London is well located for the start of the St Patrick's Day Parade or the Patrick's Day Run, for instance.
It's Westminster hotels, The Wellington and the Rochester, both bordering leafy Vincent Square, are within walking distance of the Royal Parks and Buckingham Palace, or an 8 minute walk to St James's Park tube. Affordable luxury in the heart of the capital.
The Brigadiers, also in The City, is a well-known Indian barbecue restaurant which is embracing St Pat's day with a special menu and Guinness butler service offering the best of the black stuff. Also Black Velvet cocktails, and Irish Whiskey, not to mention a ceilidh band all night and Irish whiskey cocktails. Admirable. On 17thMarch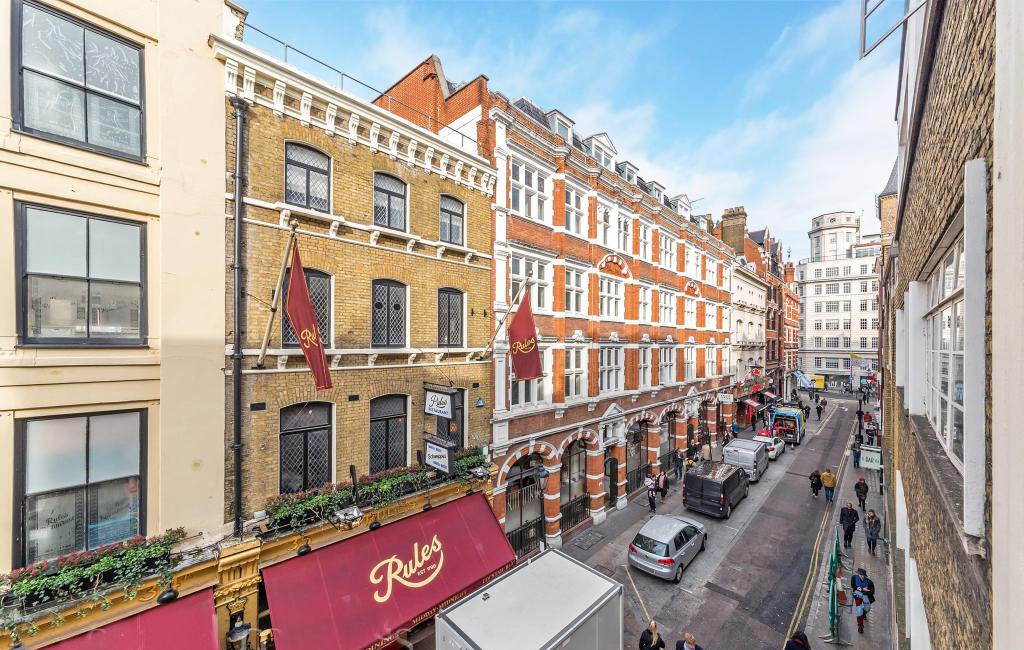 Bloomberg Arcade, EC4.
If you're looking for something a bit different for 17th March, then there is a Patrick's Day themed cruise from Westminster Pier, all the way up the Thames. Great views and a boat party featuring dance floor, DJ, Open deck. From Thames Cruises, boarding at 6.45pm.
17th March, 7pm-11pm Tickets from £26
The Irish Pub Pod on the London Eye has been fitted out with darts-and-wooden-barrel-chic, plus Jameson's whiskey, craft beers and great views of the city. It's quite a venue, and the St Patrick's Day vibe is already in full swing high up over the metropolis, and it doesn't stop serving Guinness and other specialities until 5th June.
£57.50 pp, includes 2 drinks and fast track entry. Riverside Building, County Hall, SE1.
Covent Garden Studios, Leicester Square:
17th March for a St Patrick's Day comedy special with Ireland's premier comedians, including Jarlath Regan, Conor Drum, Kevin O'Connell and Vittorio Angelone. MC Rory O'Hanlon. Tickets from £20.
Great Newport St, WC2.
The George, Fitzrovia: 13th March, to coincide with the Parade, there's a live Irish band playing covers of The Dubliners, the Pogues and Van Morrison from 3pm-6pm; plus an Irish Sunday Roast Special, or oxtail croquettes with wild garlic mayonnaise, cocktails with whiskey and Guinness.
Great Portland St, W1.
There's also a St Patrick's Day Cabaret and Dinner at the Phoenix Arts Club on 17th March, 6.30pm-10pm. Very near Tottenham Court Road station, with Rory O'Hanlon, Irish Caribbean drag artiste Romeo De La Cruz, and Irish burlesque from Charlie Bouquett. Trad 3 course menu or vegan option. Tickets form £55.
Live music at Fitz's on 17th March (8pm-11pm) on Russell Square; close to the tube as well. Central London bar located inside Grade II surroundings, easy on the eye. Songs from The Shamrocks and an Irish magic show. Tickets from £20.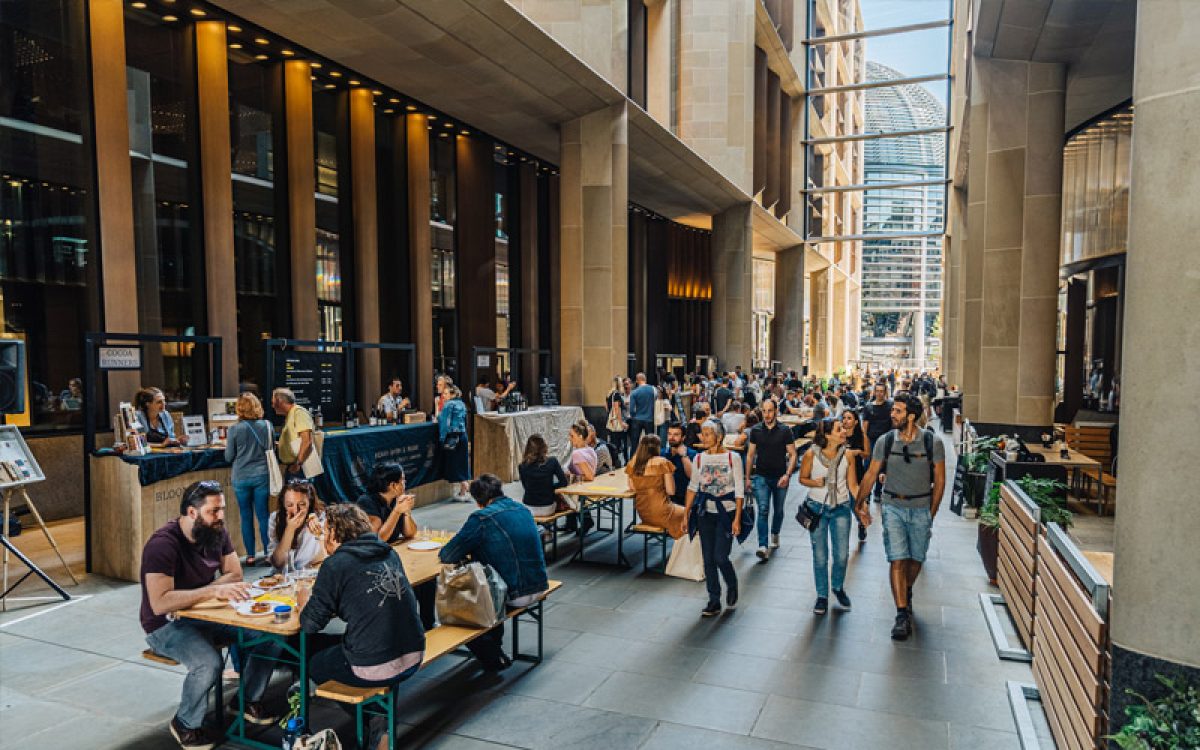 The Piano Works (Farringdon and the West End).
'What's The Craic?' is an evening of live music and food, plus free shots of baby Guinness if you're wearing green. In the evening musicians play classics requested by the crowd till late. Very popular. Singalong optional but fun.
Nordic Bar on 17th March is offering its own take on St Patrick's Day from 4pm to 2am. This Scandinavian themed cocktail bar (just off Oxford St) is offering lots of Guinness, Irish inspired cocktails and shots, as well as Irish themed music and games all evening.
Nordic Bar Fitzrovia: Newman St, W1.
On the other hand, Bently's Oyster Bar & Grill (West End) is providing a menu from chef Richard Corrigan. Six courses featuring Irish produce (Carlingford oysters, honey roast collar of bacon) plus treacle tart with Guinness ice cream. £90 per person. 17th March £90 pp. Swallow St, W1.
Camden Market's St Patrick's Takeover
Street food and entertainment. All Irish, female acoustic music.
Camden Lock Market, Chalk Farm Road, NW1.
That's quite a lot of activity in the centre of town, dedicated entirely to the patron saint of Ireland and his fans. It's the kind of activity that deserves the well cushioned, welcoming arms of the best hotel in Central London. Either as the crowning glory of a long and thirsty day, or as an overnight stay in preparation for The London St Patrick's Day Run, which takes place on 19th March.
The Run comprises a circular route around Hyde Park. Join the activity at the Wellington Arch (Apsley Way, W1) from 11am-12.30pm. Tickets £11.01, and be warned, it sells out fast.
Finally, let's not forget that St Patrick's Day is a good excuse to dress up. If it ain't green, it ain't right. We have seen grown men passing themselves off as a pint of Guinness, and too many leprechauns to mention. Nevertheless, you don't have to adorn yourself from head to toe to join in. Take a virtual tour.
Personal favourites: the Cher Lime Green Wig; Fever Mini Top Hat on headband; both relatively modest, but fits the bill. We understand there's a shop on Old St. as well as online.
Alternatively, if you binge watched the Great British Sewing Bee during lockdown and you are handy with a needle and thread, then these haberdashery shops, mostly in historic Soho, make an interesting part of any London walkabout:
This shop has been going for about 90 years in the heart of Soho. It is the haunt of many a fashion and theatre student, and anyone else who loves haberdashery. Especially the remnants box. Berwick St W1.
MacCulloch & Wallis, Soho.
Fabric, wool, threads and trimmings online and from its Poland St store. Also long established. Poland St, W1.
Just a stone's throw from Poland St, selling tubes of buttons, feathers and ribbons, pom-poms, fringes and tassels. For frill seekers everywhere. Berwick St, W1.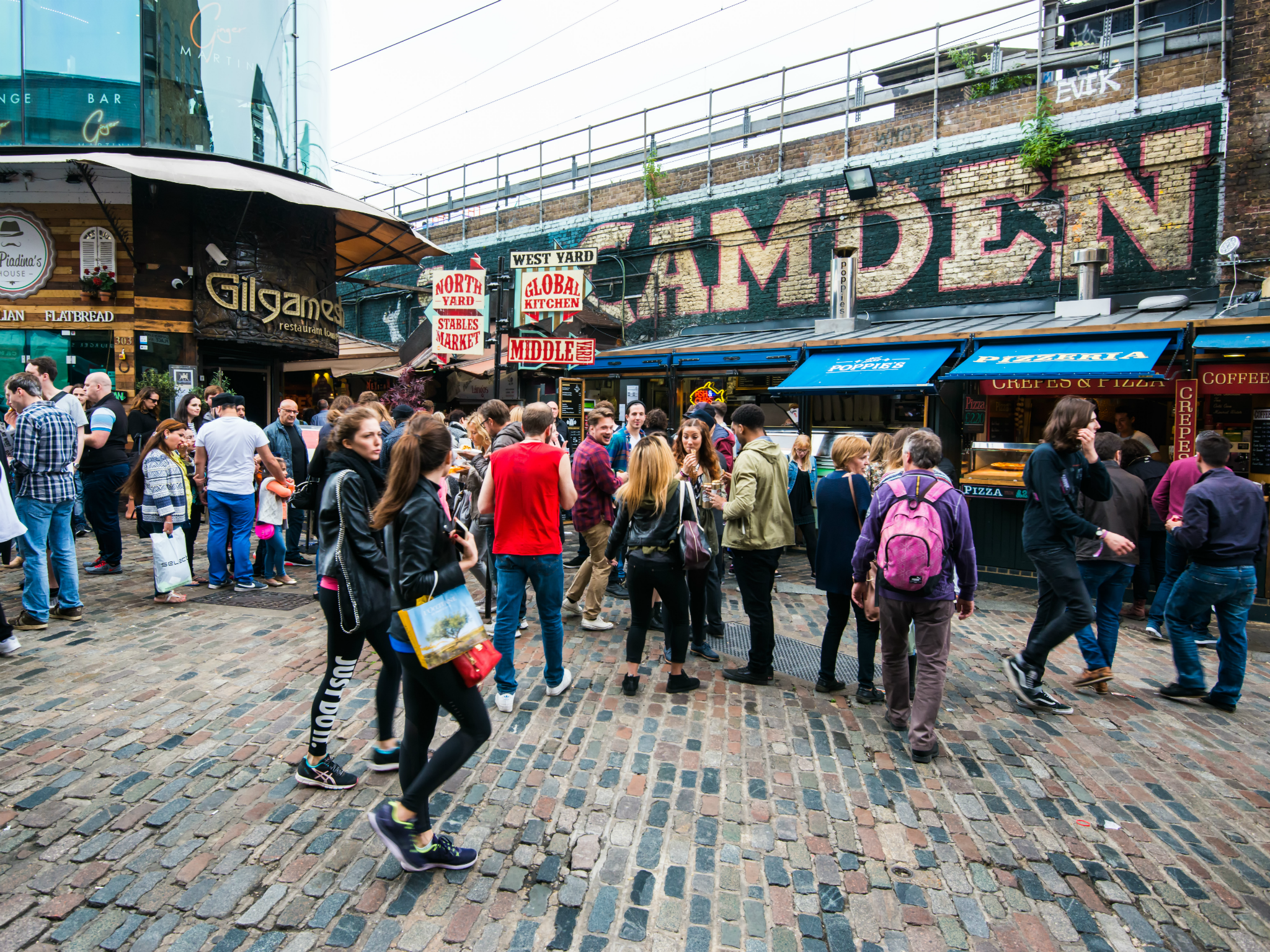 L.Cornelissen & Son, Bloomsbury
A total indulgence, but this company's business is all about art and artists - pigments, brushes, canvas, inks, nibs, pens. Colour is their thing. Just go and soak up the atmosphere, and buy something green from the "artists' colourmen". Log on for a peek of the shop.
This month there are "welcome" signs hanging from many fine hotels in London England. So take advantage of the holiday feeling.
And remember: olive, emerald, or lime – paint it GREEN.