London's Best Valentine's Day Hotel Packages 2022
There's something special about this year's Valentine's Day. A sense of freedom after two years of hunkering down. London is revving up for a turn in the road. And this year's February 14th feels so much more inclusive than any we can remember. As if it's not just lovers who are celebrating this month.
In fact, the ancient Greeks had six words for love: which one will you celebrate this February?
Eros: romantic love
Philia: deep friendship
Ludus: playful love
Agape: love for everyone
Pragma: longstanding love
Philautia: love of the self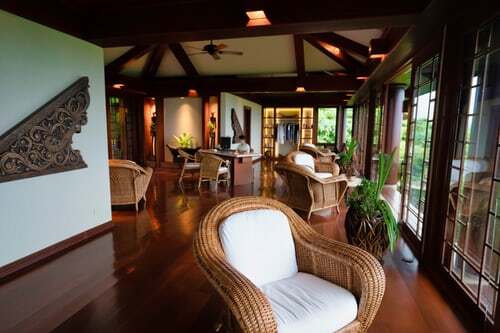 There are restaurant and hotel offers for all kinds of lovers this year – passionate or platonic, young or old. You get a great choice from Blue Orchid Hotels too, with its Tower Suites apartments on one side of town, and the Buckingham Palace hotels on the other.
Close by the Tower of London, the contemporary chic of Tower Suites with its boutique apartments, is one of the top hotels in London. It rises up out of the most ancient part of the city, surrounded by a treasure trove of historic buildings and vivid legend.
The Thames path between Tower Bridge and London Bridge is a riverside stretch called the Pool of London, the original – and pagan – Roman port of the Thames on the north bank. Perfect to explore on foot.
There was once a temple to Mithras near the present day Bank of England; a Forum for socialising and a Basilica for administration near Gracechurch Street. This is a very watery part of town, and to this day it has a mysterious allure.
For the truly romantic and the young at heart, Tower Suites is offering a special, luxury overnight stay, plus candlelit three–course dinner and complimentary bottle of champagne, followed by a personalised cake, created by the in–house patisserie.
Next day, enjoy a relaxed breakfast before you head out to explore the city.
From 100 Minories, where Tower Suites is located, follow the West outer wall of the Tower of London down to the Thames Path. From here you can walk beside the river to London Bridge. But just as you reach London Bridge, turn right, up Fish Street Hill.
At the top you will discover The Monument: it commemorates the start of the Great Fire of London in 1666.
It's 205 feet tall (the distance to Pudding Lane where the Great Fire of London first took hold) and it's topped off by a gold symbol of the flames that destroyed the city. If you're energetic you can climb up to the viewing platform.
From The Monument you are close to Gracechurch Street and beautiful, ornate Leadenhall Market with its shops and cafes. Photogenic enough to have appeared in a Harry Potter film. (Gracechurch St, London EC3).
Turn back onto London Bridge (built in the 1970s) and you cross the river to the South bank. From here you are a stone's throw from Southwark Cathedral, Bankside and the Elizabethan ship the Golden Hind. Not to mention the reconstruction of Shakespeare's circular Globe Theatre, and Tate Modern.
Walk across the Millennium footbridge in front of Tate Modern and you'll discover some of the best views of the Thames and the city's landmarks.
It goes without saying that the views from Tower Bridge are just as spectacular.
But back on the Millennium footbridge you're faced with St Paul's Cathedral on the North bank. The dome is among the tallest in Europe, which explains why even in this century it's so visible.
On the other side of town, there are some equally irresistible London hotel offers from the Rochester and the Wellington Hotel, both located on Westminster's leafy Vincent Square, a stroll away from St James's Park and Buckingham Palace.
The Rochester and the Wellington (jointly known as the Buckingham Palace Hotels) both offer Sunday Fundays, a range of experiences to set you up for the coming week. This includes a one night stay in the heart of Westminster, plus a three course dinner and traditional English Breakfast.
One of the big advantages of a city centre hotel is that you spend less time and money travelling to the best sights and venues.
The Rochester and the Wellington on Vincent Square are halfway between Westminster Cathedral in one direction and Tate Britain in the other. It's about a 15 minute walk from Vincent Square to Buckingham Palace and St James's Park, at the top of which is Admiralty Arch and Trafalgar Square.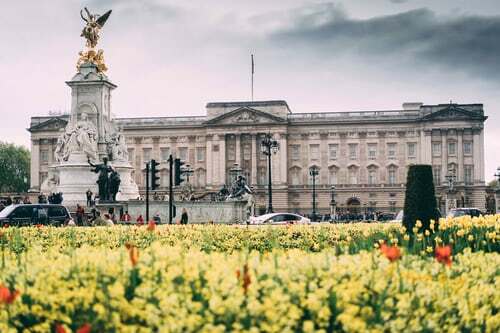 St James's Park and Buckingham Palace
The Royal Parks in the centre of town can make for a great excursion. St James's Park alone boasts 57 acres of parkland, plus cafe, food kiosks, Horse Guards Parade, The Mall – and a big lake with lots of birdlife, including pelicans (introduced in Charles II's day about 400 years ago).
In fact Buckingham Palace is flanked by St James's Park on one side, and Green Park on the other. If you are facing Buckingham Palace, St James's Park is on your left, Green Park and Constitution Hill lie ahead and to your right.
Behind you is the The Mall and beyond that Nelson's Column and the West End.
If you have your walking shoes on, you can follow Constitution Hill all the way through Green Park to Hyde Park Corner; from there navigate this busy traffic intersection via its broad pedestrian crossings and underpasses to enter Hyde Park with its Serpentine River and gallery.
That's a lot of green space for a metropolis. But the Buckingham Palace hotels are also close to Victoria Station (mainline and underground), which is an area that has undergone a lot of interesting changes in recent years. Nearby attractions include:
The Market Hall Victoria
Victorian food court and rooftop terrace. Noodles, dim sum, salt beef, roti's. A stone's throw from Victoria station and a favourite with locals and visitors. (191 Terminus Place, SW1).
Westminster Cathedral
Impressive neo Byzantine centre of the Catholic Church in the UK, red and white brick exterior. Mosaic and marble interior. Free to visitors but this is a place of worship. Two minutes from Victoria Station.
Eccleston Yards
Post industrial warehouses, complete with cafes, bars, studios and independent small businesses; outdoor yard with picnic tables and seats, murals on the walls, pop up events, Sunday farmers' market. Between Eccleston Place, Eccleston St, Ebury St and Elizabeth St. Seven minutes walk from Victoria Station.
31 Eccleston Place, SW1.
And whether you choose the deep history of Blue Orchid's Tower Suites or the pull of Westminster and its Buckingham Palace Hotels, you might also think in terms of chocolates, flowers and places to visit when planning your London hotel booking.
Charbonnel et Walker
Master chocolatier since 1875. Fine chocolates and truffles in The Royal Arcade, Old Bond St and online.
SAID dal 1923
Pralines, truffles and gorgeous hot chocolate. Antica Fabbrica del Cioccolato, Roma. Resistance is futile.
41 Broadwick St W1F 9QL
Dark Sugars
Founder Nyanga researched cocoa production on a farm in Ghana before launching her shop in Brick Lane. Iridescent pearl chocolates, rich truffles, vegan options.
124-126 Brick Lane, E1.
Montezuma's
Spitalfields: quirky, ethical chocolate bars. Orange and geranium; black forest gateau; hemp and sea salt.
Bloom & Wild
Fast flower delivery service with blooms that fit through the letterbox. Also a useful app.
Grace & Thorn
Inspired by Dutch masters: "Decadence" bouquet is said to be "dark and wild." Deliveries 7 days a week.
McQueens Flowers
29 North Audley St W1
Gorgeous floral creations from this florist and floral school. Near Bond St Station off Oxford St.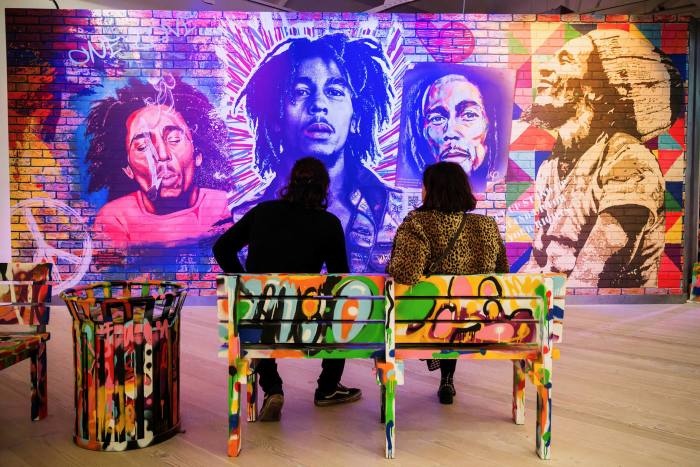 The Bob Marley One Love Experience
Saatchi Gallery, Duke of York's HQ, SW3.
Immersive experience featuring music, plus plants, scents and sounds of a Jamaican "One Love Forest." Also a "silent disco" and football. And street art. Standard tickets about £20, VIP packages around £70.
2nd Feb –18th April.
Surrealism Beyond Borders
Tate Modern, Bankside SE1 9TG
All the Dada that didn't get a look in because it cropped up outside of Europe. See Japan, Argentina, Egypt and Mexico deliver the surreal experience. Tickets £18.
24th – 29th August.
Kew Orchids, After Hours
Royal Botanic Gardens Kew, TW9.
Costa Rica nurtures an astoundingly rich ecosystem, one of the most biodiverse on earth within a comparatively tiny landmass. Now Kew Gardens has grown a miniature version of the Costa Rican rainforest. In mid February you can experience a late night viewing, plus cocktails, street food and live music. Tickets £18.
Lates: 11th and 12th Feb. Standard opening 5th Feb – 6th March.
The Stonehenge Exhibition
British Museum, Great Russell St, WC1B 3DG
Stonehenge. What was it for? Who was it for? Plus a display featuring Seahenge, a 4,000 year old timber circle that was made at about the same time. Tickets £20
17th Feb – 17th July.
150 Victoria Street, SW1.
A little bit of Paris in Victoria. Ten minutes walk from Buck House, close by two theatres (Wicked and Hamilton). Described as "all gold, marble and sexy light fittings"…
Eve, Covent Garden
34-35 Southampton St, WC2.
"Resist everything except temptation" says the neon script just inside the entrance to Eve, the popular, seductive basement bar. Innovative cocktails.
85 Leonard St, EC2
Shop and Bar. Meet Luca Dusi, your host: wine trade supremo and guide to the grape; the driving force behind this provider of many wines. Recommendations to suit your mood. Food available.
Searcys at the Gherkin
Valentine's weekend offer. Champagne afternoon tea at the top of The Gherkin, special dining menus and cocktails, plus a reach-for-the-sky romantic view. From Friday 11 to Monday 14 February.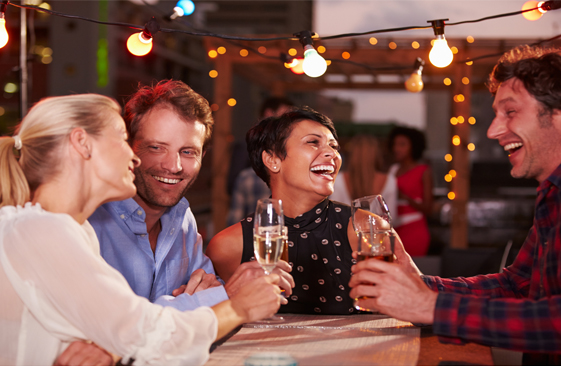 Skyline London Rooftop Restaurant and Bar
100 Minories, EC3.
Situated within Tower Suites: stunning roof terrace with views of Tower Bridge, the Tower of London and the River Thames. Authentic Italian cuisine, drinks stirred or shaken by mixologists, panoramic views with space left to stare into each other's eyes.