"I have admired the romantic elegance of the Place de la Concorde in Paris, have felt the mystic message from a thousand glittering windows at sunset in New York, but to me the view of the London Thames from our hotel window transcends them all." Charlie Chaplin
London is one of the very few iconic cities that really has it all. Street cred and status. High art and popular culture. A combination of irrepressible creativity and calm parks and historic buildings; restaurants that pretty much represent every cuisine in the world. It's a city with a big heart, but not so big that you can't get to know it well.
The second largest metropolis in Europe, the centre of London is in many ways quite compact. It just happens to be crammed with so many sights, shops, monuments, museums and entertainments, that it seems like a never–ending sprawl to the unaccustomed eye. Actually, it is quite human in scale.
True, the roads still follow the spidery, convoluted patterns of its historic medieval past. There's little in the way of radiating straight lines like Paris; no numbered grid like New York.
And that 20th century British design innovation, the stylised map of the London underground, doesn't represent the true distances between stations above ground (that's not its function).
It gives a slightly false idea of the spaces between stops and landmarks – however elegant a guide it is to a huge mass transport system. London's historic centre is eminently walkable. All you need is a good map.
So, if you are looking for iconic London hotels this Christmas, then the salient point is to go for the best hotel in Central London that fits your budget.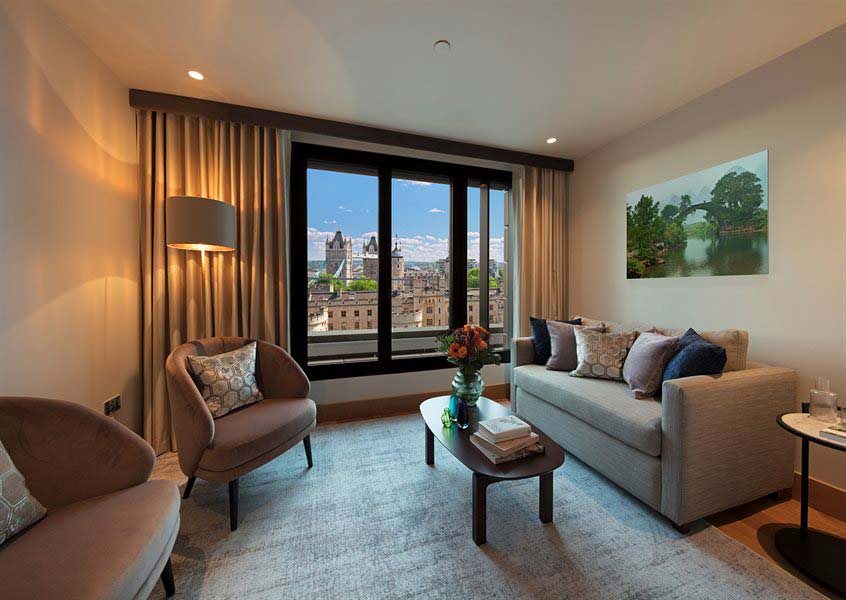 You want to stay close to the heart of this vibrant city. No–one wants to be a commuter to the suburbs while on holiday.
Take, for example, one London landmark that appears in so many photographs and movies: Tower Bridge. On the south side of this landmark is Bankside with its replica of Francis Drake's Elizabethan ship The Golden Hinde. Next is Tate Modern, an art showcase housed inside the old post-war Bankside Power Station, which sits pretty much opposite stately St Paul's Cathedral. Next door is the oak-and-thatch replica of Shakespeare's Globe theatre – a cultural icon which stages open air performances just like the Bard did in 1600. Close by is Southwark Cathedral and historic Borough Market with its many stalls and eateries. The Shard is visible from almost anywhere you care to mention.
Stroll further down Bankside and you can cross the river via the millennium footbridge to visit St Paul's Cathedral on the north side, not far from the Tower of London itself.
Nearby Spitalfields is home to artists, creatives, quirky shops, trendy bars and restaurants.
The same is true of the river Thames that borders Westminster and Big Ben. From Westminster Bridge you can cross the river to the south side, passing the London Eye and moving on to the cultural and street food hub that is the Southbank Centre. Alternatively, from the Houses of Parliament and Westminster Abbey, you can take a leisurely walk down Victoria Embankment to the Strand and Trafalgar Square. From there all of theatreland lies before you.
You get the picture.
And before you say that Central London luxury hotels are beyond your pocket, remember that there is fierce competition for visitors post Covid. So here are some tips on how to manage your hotel booking experience from the experts, Blue Orchid Hotels, London.
First, you can actually save money by going "luxe." The hotels most likely to offer great packages are the ones in the best locations, offering exciting activities.
Scouring the web for an affordable room that comes with none of your preferred benefits could be a false economy. A package with the best hotels can offer you discounts on activities and day trips that you would have undertaken anyway, but for less money and without having to arrange it yourself. It's all to do with economies of scale. Your overall savings could be higher in the long run.
There's also a useful little acronym to look out for: Best Available Rate, or BAR. It's the rate that appears on a hotel's booking page. This is the lowest rate offered when there's no agent's commission to factor in. While those ubiquitous price comparison sites claim to find the best hotel deals in London, it's often the case that the hotels' own websites are the most fruitful places to start searching.
Beware the cookie monster: few of us understand how this works, but the cookies that are placed on your browser by different websites actually work away in the background, and some are pushing up the prices as you browse. The more hours you clock up looking at flights or hotel comparison sites, the more those prices edge upwards.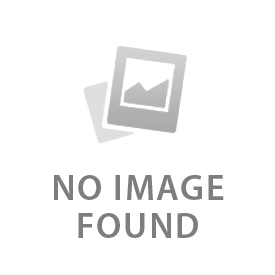 You can make yourself invisible to the browser by using incognito mode, or simply make your choice on your computer, then use the phone to complete the reservation.
It may also work to your advantage to book for a period of over three days. If you have a choice between two short holidays or one long one, it may make more financial sense to choose the latter.
If you're planning to book a holiday in London this Christmas, then the other thing to keep in mind is whether you are travelling solo, or with children, with friends or as a couple.
If you happen to be travelling with children, don't dismiss city centre hotels in London, UK. Blue Orchid's Tower Suites are eminently family friendly. Moreover, some of the 'family sized' suites come equipped with washer–dryer and cooking facilities. Perfect if you are staying for longer periods and want to chill in your PJ's without calling room service, or those days when you'd rather skip the restaurant.
One of the best hotels in Central London, Tower Suites combine contemporary five star apartments with spectacular views of the Tower of London, Tower Bridge and the city skyline. Over the Christmas period, the "Christmas by the River" festival is on your doorstep. It's billed as London's most picturesque Christmas market, and takes place within sight of Tower Bridge and the Tower of London.
It's a Bavarian inspired market, complete with twinkling Christmas lights and Alpine huts selling street food and hand crafted gifts. Said to be great for a date night.
For children, it offers a "Snowman Trail" of sculptures based on Raymond Briggs' haunting story, plus artists on site, all painting their version of The Snowman himself, the hero of the book. Festive film screenings are promised too.
Alternatively Tower Suites' boutique dwellings, with rooftop terrace and bar, restaurant, spa and gym make for a great romantic getaway.
A tranquil haven overlooking an iconic landmark, on the doorstep of historic sites and a great river.
But every location in Central London has its attractions, particularly at Christmas with its festive lights (Carnaby Street has 600 psychedelic butterflies this year and lots of great shops); likewise Covent Garden is dressed to impress; Winter Wonderland in Hyde Park is back (combines fairground, circus, street food, ice skating rink, Christmas market AND an immersive, frost covered "wonderland" made from 500 tonnes of sculpted ice and snow).
And that's before you've factored in the Southbank Centre, the theatres of St Martins Lane and Shaftesbury Avenue, plus an explosion of pop–up cocktail bars and immersive theatre fun. Dignified museums, outdoor skating rinks in iconic locations, memorable walks and good company.
London is made for memories. It's a city that's worth exploring, as much for its many quiet and quirky corners as for the big monuments. As Samuel Johnson said:
"Sir, if you wish to have a just notion of the magnitude of this city, you must not be satisfied with seeing its great streets and squares, but must survey the innumerable little lanes and courts. It is not in the showy evolutions of buildings, but in the multiplicity of human habitations… that the wonderful immensity of London consists."