It might seem counter–intuitive, but just as Britain turbo–charges its Covid vaccination drive (thanks to a mushrooming Omicron infection rate) it has scrapped its Red List of countries refused entry – although strict testing regulations stay in place. It has also loosened quarantine requirements for anyone coming into Britain from the Common Travel Area between Ireland and Britain.
In stark contrast, France has banned all travel from the UK (except for Brits resident in France). Next door, Germany is struggling with another wave of Delta which is putting pressure on its health service and Omicron is making an appearance.
Back in late November Reuters reported that Israel would "ban entry of all foreigners into the country and reintroduce counter-terrorism phone-tracking technology to contain the spread of the variant."
But by early December "Nature" magazine featured this stark comment: "Researchers say travel restrictions in response to the newly detected coronavirus variant come too late and could even slow studies of Omicron."
It continued with this quote from Karen Grépin of the University of Hong Kong, who studies border–control measures: "I'm not that optimistic that the way in which these measures are being rolled out right now will have an impact," she said.
"It's too late. The variant is circulating globally," agreed Kelley Lee, who studies global health at Simon Fraser University in Burnaby, Canada.
Ironically, the unintended consequence of slashing commercial flights to South Africa was to threaten imports of sequencing reagents for its globally important surveillance labs.
WHO guidance was that the quarantining of new arrivals and testing of travellers for the virus before and after their journeys was more useful.
Presumably the reason for the UK's actions is an acceptance that Omicron is here and travel bans won't help. Instead they have a quarantine and testing/tracking regime, plus new public health routines including mandatory mask wearing in public places.
Chief medical officer Chris Whitty has advised people to "prioritise" their social contacts. Certainly the centre of London is quiet for the time of year.
And less than 12 hours after the British Prime Minister had announced that all UK adults were to be included in a massive Covid booster campaign, people were queuing for hours outside pharmacies and walk–in vaccination centres.
Britain is carefully monitoring this new variant which has a habit of spiking rapidly. Denmark, with a much smaller population, has a case rate very similar to that in the UK.
It's only a short time since South Africa witnessed its remarkable surge in Omicron cases, and although hospitalisations there remain relatively low (at the time of writing), it is too early to judge how Omicron will behave in Europe.
Those responsible for planning vaccine delivery within the British health service have been preparing for all scenarios for months. The sheer volume of infections from such a highly transmissible variant poses a challenge to the NHS. Even Germany, with its well run health system, is feeling the pinch right now.
Which is why everyone is taking seriously the call to get a third booster jab (or even their first) in a bid to drive down infection rates and increase immunity.
Until December 13th, take–up of booster shots was not considered urgent, and people were getting sloppy about wearing masks. Literally overnight the vaccination status of the nation was driven upwards, and on the London Underground there's a renewed acceptance that wearing a mask is a minor inconvenience that delivers a big dividend.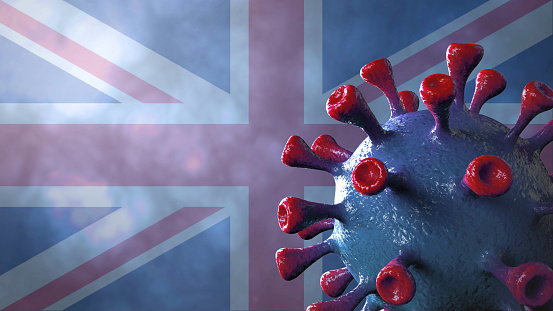 New Covid Measures for England
So here is a brief run–down of the newly introduced Covid measures for England:
Face coverings are now mandatory in most indoor public places, including shops, theatres and cinemas, and on public transport. Also hairdressers.
However face coverings are said to be impractical in pubs, restaurants or venues like gyms.
You'll need to show a Covid Pass (or proof of a recent Negative Lateral Flow Test) in order to get into:
• nightclubs
• indoor unseated venues with 500 plus people
• outdoor unseated venues with 4,000 plus people
• any venue with more than 10,000 people
Organisers of this type of venue and event are now legally required to check the Covid status of visitors over 18.
When interviewed, the verdict from young nightclubbers was that the new measures made them feel safer, and would encourage them to get fully vaccinated.
Accordingly, there is advice to take a Lateral Flow Test before entering a "high risk setting" like a crowded place.
Anyone with Covid symptoms or who tests positive must self isolate for 10 days. If you come into contact with a person with Covid, you can take daily Lateral Flow Tests for 7 days, rather than self isolate.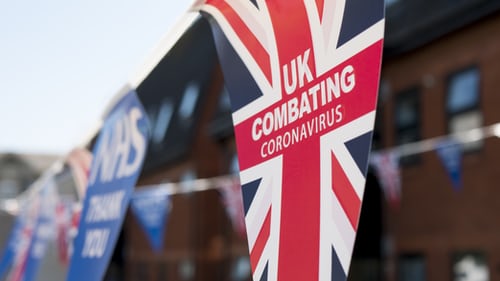 Travel Rules to the UK from Overseas
For anyone travelling to the UK, if you are fully vaccinated, before you travel you must:
• take a Covid 19 test in the 2 days before you travel
• book and pay for a Covid 19 PCR test (taken after you arrive)
• complete a passenger locator form (to be completed within 48 hours of arrival)
Blue Orchid Hotels London can provide 2 tests: one on arrival and one prior to departure ("fit to fly") for its guests. Book the tests when you book your room.
You must quarantine until your test result is negative. More detail below:
https://www.gov.uk/guidance/travel-to-england-from-another-country-during-coronavirus-covid-19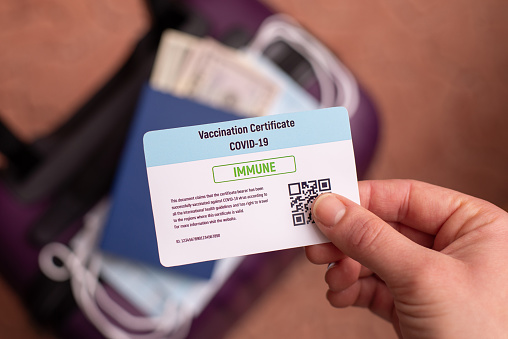 Vaccine Passes
At the time of writing, Parliament has just voted to mandate vaccine passes for big events.
You can get your NHS Covid Pass digitally through the NHS App or the online NHS Covid Pass service. Apply for a Domestic Covid Pass to access a relevant venue. Alternatively, provide proof of a recent (within 48 hours) negative Lateral Flow Test.
You should be able to download your digital NHS Covid Pass and print it here:
Get a digital NHS COVID Pass
If you can't access the service online, you can ask for an NHS COVID Pass letter to be sent to you by post.
And you have to apply for a medical exemption: how to apply for a medical exemption on GOV.UK.
For further information, such as how you have your overseas vaccinations added to your NHS record, log on here: https://www.nhs.uk/conditions/coronavirus-covid-19/covid-pass/
Restaurants, theatres and hotels in London, UK do not require Covid Passes at the time of writing, but are once more emphasising their commitment to Covid compliant environments and mitigations.
It has to be said that the best hotels in Central London like The Wellington (in leafy Westminster) and its sister establishment The Rochester, both bordering Vincent Square's 13 acres of tree–lined greenery, are very convenient for sight seeing, being close to the Houses of Parliament, Tate Britain, Victoria, Knightsbridge and Buckingham Palace. Less time travelling, more time exploring.
Likewise, Tower Suites by Blue Orchid Hotels London provides boutique apartments, many family–sized, which are self contained, with spectacular views of The Tower of London and Tower Bridge. And they are within walking distance of Tate Modern, St Pauls and the delights of Borough Market.
All are a short tube ride from London's West End, currently lit up for Christmas across 20 streets, taking in Baker Street, Bond Street, Jermyn Street, Leicester Square, North Audley Street, Oxford Street, Piccadilly, Regent Street, South Molton Street and St James's. And more. It's a treasure trove of sights and shopping.
And with many London office workers responding to the call to work from home yet again, the Christmas crowds are less in evidence, which has to be a plus from the point of view of visitors, keen to explore the city.
O-micron or Oh-micron?
All a bit "tomahto, tomayto" but anecdotally, those who studied maths tend to say OH-micron, whereas those who learned Greek stick with O-micron. We're sure the new variant doesn't mind… so what's the deal with Omicron?
Virologist Dr Chris Smith commented on the BBC that Omicron has a different "shape" from previous Covid variants, so in terms of what our immune system "sees" our defences can't easily recognise and grab hold of it. As a result, more of us can catch it, and more of us can pass it on, while two doses of the vaccine is less efficient at protecting us from this variant.
And the doubling time is very short, about 2 days. It zips around a population in record time. Reinfection in the unvaccinated also seems to be a pattern in South Africa.
Dr Smith suggests we think of the pandemic as a see–saw. At one end we have Covid/Omicron, and ranged against it is our big hitter: the booster jab.
Shoulder to shoulder with vaccines are measures like wearing masks. Covid is airborne, it's a fine aerosol that behaves like smoke. Covering the mouth and nose with a well–fitting mask helps stop transmission.
Here is a one–minute CDC video that explains simply how to knot and tuck an ordinary surgical mask to dramatically improve protection:
https://youtu.be/GzTAZDsNBe0
How Omicron behaves outside of South Africa is still an open question. The African continent and its demographic, plus its exposure to previous variants, could prove a crucial difference in the virus's behaviour. What is certain is that we know far more now than we did two years ago and that Britain is driving the vaccination of its adult population (and its children) as never before. And vaccines (and vaccine equity) are the key to breaking the grip that Covid currently has on the whole world.