The Contented Self
"Where the solo traveller can feel at home in London"
The great thing about travelling solo is not having to worry about pleasing someone else. Perhaps that idea seems perverse in the age of social media and constant messaging, but there's a peculiar delight in your own company when you're on the move. All the sights and sounds seem sharper.
As for London itself, this great city has been a visitor attraction for centuries.
There were guided tours of Westminster Abbey back in Shakespeare's day and people paid to visit the Tower of London when Elizabeth I was on the throne: 3 shillings to see the Tower's royal apartments and the Queen's menagerie (which featured lions and a porcupine).
In the 16th century, travellers would arrive by ship at Greenwich (these days this maritime gem is very accessible by London Underground and the Docklands Light Railway).
Southwark was also a key destination for overseas visitors and Londoners alike. Just across the Thames from the Tower of London, it was famous for Shakespeare's theatres (the Rose and the Globe), and today's Bankside recaptures the buzz of that era through its fashionable street markets and eateries, not to mention the recreation of Shakespeare's Globe Theatre and the 'theatre of art' that is Tate Modern.
These are all places where the solo visitor can feel at home: plenty to see and do, busy enough for you to blend in with the bustling diversity of the crowd.
Today's London is full of excitement and interest, yet with a surprisingly compact centre, so it's worth finding a base that's close to the action. No-one wants to spend an hour on a train rattling into town from the suburbs.
Looking for a room in the centre can make sound economic sense too: spend less on travel and pick up some excellent deals from the best hotels in London.
Famous for its theatres, museums, parks, historic monuments and buildings, London's winding streets have delighted generations of travellers with food and entertainment. Here are some of its more esoteric delights: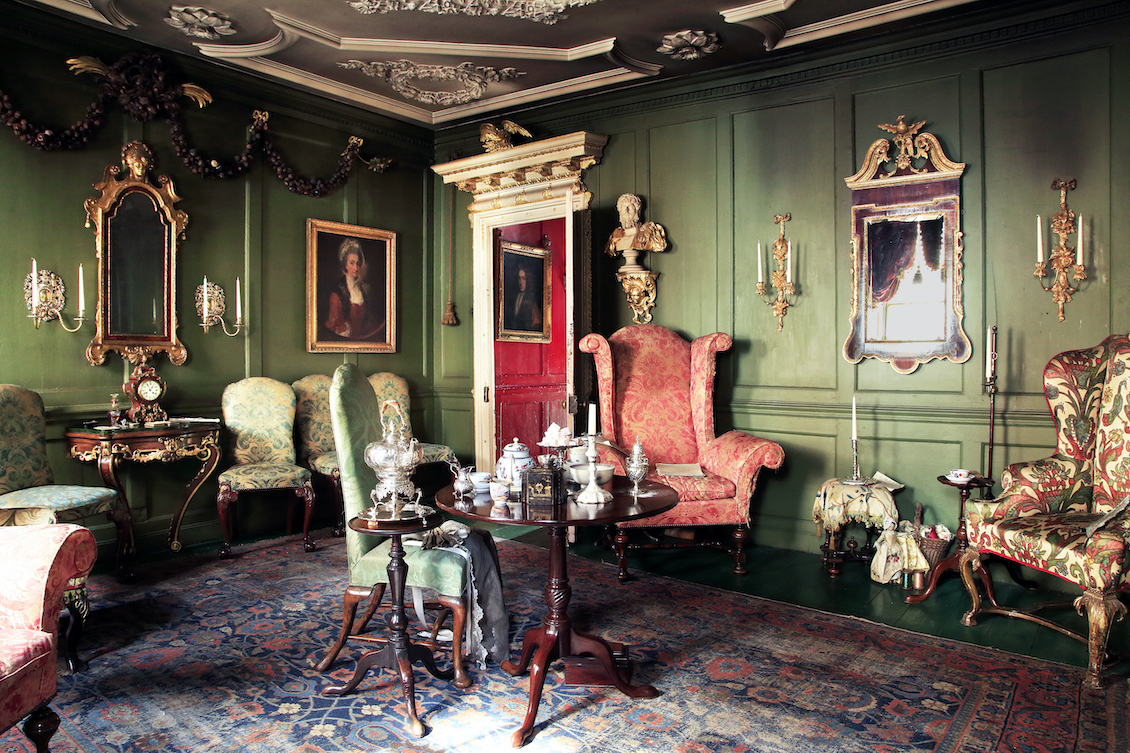 Dennis Severs' House. 18 Folgate Street, Spitalfields
This remarkable recreation of an 18th Century Huguenot house is in Spitalfields, (aka hipster central). A man called Dennis Severs bought this now valuable piece of real estate in the late 1970s when it was derelict, and he transformed each room into a sensory delight. Every room suggests a story.
There are self-guided and organised tours that offer a wonderful alternative to the virtual reality of 21st century life. A kind of theatre of the soul.
On top of that, recently discovered recordings and writings by Severs himself have allowed the new owners to recreate his evocative tours. Severs thought of each room as the scene of some family drama. His aim was to "bombard" the senses in order to create in the visitor's mind "a picture or an impression - like a memory."
Open Thursday to Sunday. Book tickets in advance, online.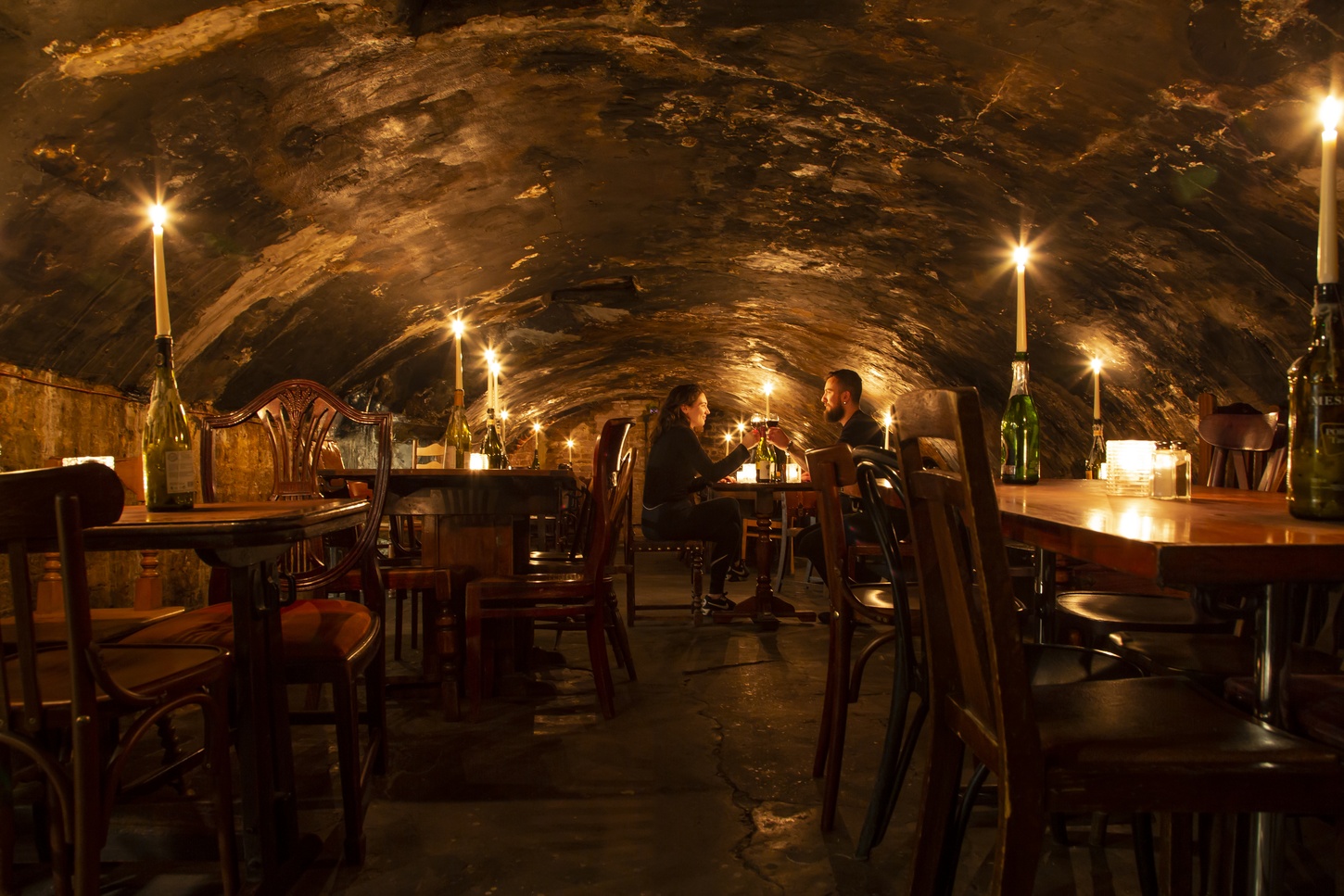 Gordon's Wine Bar, Charing Cross
Thought to be the oldest wine bar in London (1890) and just down the road from The Strand and Trafalgar Square, this gem couldn't be more convenient. Walk down Villiers Street (to the left of Charing Cross Railway Station) and down the stairs, into one of the cosiest underground wine bars in London.
Get there early (by 6pm) and grab yourself a corner. It's a family affair and remains true to its belle époque origins, serving only wines, port and sherry. The decor is original, but the business has expanded into Watergate Walk for an al fresco option. Food is traditional and reasonably priced.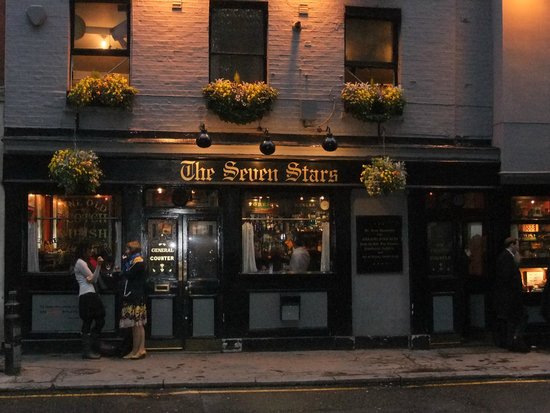 The Seven Stars, 53 Carey Street, near Chancery Lane
This is arguably the oldest pub in London, a 400 year old monument to longevity, having survived the Great Fire of 1666. It's tucked away behind the Royal Courts of Justice and is run by the owner and chef, Roxy Beaujolais whose house rules are: 'no horseplay, no magicians and no clogs'! There is also said to be a resident cat that wears a ruff. It's famous for its clientele of ruddy–faced barristers. Tourists visit as much to eavesdrop on the barristers' conversation as for the atmosphere. Known for its beer and burgundy wine; the food is hearty and it's a slice of old London.
The Visitor's Gallery at the Old Bailey
If The Seven Stars has got you in the mood for crime and punishment, then join the public to watch 'Trialof the Day' in the gallery at the Old Bailey. This is probably the most famous criminal court in England. Great if it's raining or you are the curious type. Note: no phones or bags allowed in the gallery.
The Gun, Docklands 27 Cold Harbour E14 9NS
Built in the early 1700s, this is one of the oldest buildings left in Docklands. A bit off the beaten track, but nice views of the river and tales of Lord Nelson visiting his mistress, Lady Hamilton. Once popular with smugglers. Many ancient guns on the walls! Sunday roasts and roaring fires, busy on Sundays. Alternatively visit The Docklands Museum with its recreation of Victorian streets: lots of eateries nearby.
The Lock Tavern, Camden
Another pub that gets crowded on a weekend, but we had to mention the roasts on Sunday with "unlimited gravy." So very British. And Camden has plenty else to offer, not least its famous market for food and curiosities.
St Paul's Cathedral Evensong.
Blend in, the service is free and the acoustic is great. Beautiful choir, a place rich in history. Sit and soak it all up (rest those feet too). If churches and music are your thing, you could also visit St Martin's in the Fields, Trafalgar Square. Lunchtime and evening concerts and a very nice cafe in the crypt.
Tower Bridge Tours
Tower Bridge has fascinating tours of the Victorian engineering genius behind its elevated span. Or walk across the bridge and find yourself on Bankside, home of the Globe Theatre, Tate Modern, and the foodie heaven that is Borough Market.
Further up Bankside is the Millennium Bridge where you can cross to St Paul's Cathedral.
Tower of London
Let the Beef Eaters do the talking, and listen to their tales of terror; view the crown jewels, walk the walls… see the spot where so many Tudor Queens lost their heads. Then stop by the Tower Suites London for a drink in the Skyline terrace and bar: breath-taking views of the Tower, Tower Bridge, and the city skyscape.
Museums
London boasts magnificent museums and many of them have late opening nights but THE must–see has to be the antiquities of the British Museum. All have permanent collections which are free, but the 'specials' are well worth the money. The V&A is a fashion and costume lovers' delight; the Science Museum brings out your inner child with its interactive displays, and the Natural History Museum is simply the most beautiful of all the buildings – plus this October its ice rink (one of the prettiest ever) is installed for another Winter, turning the whole of the entrance on Cromwell Road into a gorgeous spectacle.
Also see The Museum of London near St Paul's. It goes without saying that museums and art galleries are a stress free place if you're going solo.
Art Galleries
Slap bang in the centre of town is The National Gallery. Room after room of historic collections of art, all free. A nice cafe, excellent toilets (always rely on museums and galleries for that sort of facility) and magnificent steps and entrance that face onto Trafalgar Square. Perch on a wall, people watch, and plan your next adventure. Tate Britain is a short train ride away to Pimlico.
Theatres and Cinema
The Globe, Bankside: be a groundling. Cheap, standing only tickets, and no one cares if you're alone. You'll get to see an authentic Shakespeare production. No rain cover, but no–one seems bothered. Take a hat.
Best cinemas: The Electric, (Portobello Road, Notting Hill, fab interior, armchairs, bar and diner); Curzon Soho (Shaftesbury Avenue, sleek arthouse); Curzon Mayfair (grade II listed, snacks); BFI Southbank (under Waterloo Bridge); Picturehouse Central (Great Windmill St, Piccadilly, quirky interior, cafe).
The National theatre offers £15 tickets for some productions. The Almeida offers last minute tickets at low prices, and The Royal Court operates good value Monday Tickets, released at 9am for that evening's show; The Young Vic often sells "lucky dip" tickets in advance for £10.
Tour of Westminster Abbey
Attach yourself to a guide, or just spend a couple of hours "tomb–spotting". See poet's corner where the establishment refused Byron's bones for burial, such was the scandal he caused. We doubt Byron would have minded. Scene of Princess Diana's funeral and her son's marriage to Kate Middleton.
Big Ben and the Houses of Parliament
Just across the road from Westminster Tube Station you will find both these famous landmarks (and Westminster Abbey, too), in handy proximity to hotels near victoria station.
Westminster Bridge takes you across the river to the London Eye and the many delights of the South Bank Centre (events, street entertainment and street food on Saturdays). Also home of the National Theatre, Royal Festival Hall and the Hayward Gallery.
Alternatively you can stay on the north side of the river and stroll down Victoria Embankment. It's a great place to perch on a wall or seat and look across the river at the London Eye.
Further down is Embankment Station and a footbridge to Waterloo and the South bank. Or turn left up to The Strand and Trafalgar Square.
It's a good idea to seek out some

Westminster hotels

, given that Westminster Tube is a nexus for such a rewarding route.
Buckingham Palace
The changing of the guard usually takes place at 10am, but it alters with the seasons, so check first. If you want a great view, turn up an hour early and stand next to the railings. Afterwards, stroll down The Mall and take in St James's Park. Westminster is a great part of town and there are some surprisingly good value hotels near Buckingham Palace.
The Queen's Gallery, Buckingham Palace
Now open to the public (but book in advance). Expect old masters, rare furniture, decorative arts and a large photographic collection.
Walking tours
These are great for soloists, many take place at night, and they encourage people to talk as well as listen. Here's a sample:
Jack the Ripper Interactive Guided Walking Tour
Guided tour plus "suspect cards". Go in pursuit of Whitechapel's infamous serial killer. Dimly lit Victorian crime scenes. Duration: 2 hours.
Theatre Royal Drury Lane
Walkabout. Said to be the most haunted theatre in London.
Private Sherlock Holmes Walking Tour
From 221b Baker Street to London locations from the Benedict Cumberbatch TV reboot. Three hour tour.
There are night tours and food tours. Including an 'epic trek' of a food tour, starting near Buckingham Palace and ending in Borough Market! Alternatively, head to Market Hall Victoria (next to the station) and then take the train to Borough Market afterwards. Your choice.