Here in Britain, we've revved up for a coronation this May, and even though we relish the crowning of a new king, it's intriguing to look back at two former British monarchs called Charles. It turns out that today's London is littered with palaces, theatres and galleries that owe a great deal to Charles III's namesake.
Charles I
On the plus side, Charles I was an unusually savvy patron of the arts. He was bitten by the art bug after a trip to Spain to woo a desirable princess. Although he didn't come back with a bride, he was knocked out by the grandeur of the Spanish court and the sophisticated artworks. He went on to become a shrewd collector and commissioned works by big European names like Van Dyck and Rubens.
Unfortunately, his lack of political acumen back home was frankly disastrous – he was beheaded in 1649. His Parliamentary executioners, led by Cromwell, were a miserable bunch who closed the theatres, smashed up medieval church sculptures and sold off the dead king's rather fine art and furnishings.
After the king's death, quite a few significant paintings ended up in the courts of France and Spain, where they later became core works of the Louvre and the Prado.
Charles II
Charles II went into exile after his father's death, but the monarchy was reinstated in 1660 and he immediately reclaimed as much of his father's collection as was left in the country.
Those works are now in the Royal Collection, as well as the V&A and the National Gallery. The Queen's Gallery in Buckingham Palace is the main showcase for the Royal Collection Trust, and the Rochester hotel by Blue Orchid is conveniently placed for Buckingham Palace and Whitehall.
Charles II's other big achievement was to resurrect British theatre: plays and players had been banned under Cromwell's Puritan rule, but Charles II issued new theatre licences, and Shakespeare's plays were dug out and revived.
He also allowed women to appear on the British stage for the first time. Today's British theatre owes a lot to Charles II. He allowed the first Theatre Royal on Drury Lane to be built, which was the beginning of London's West End stage tradition, along with a new kind of play, the hedonistic Restoration Comedy.
Charles III
It's 2023 and Charles III is already making his mark. Twenty newly acquired contemporary artworks have gone on show in the Queen's Gallery (ends Feb 26). These works contrast with the old masters and antiques usually associated with the Royal Collection. They also take a broader look at society and the monarchy.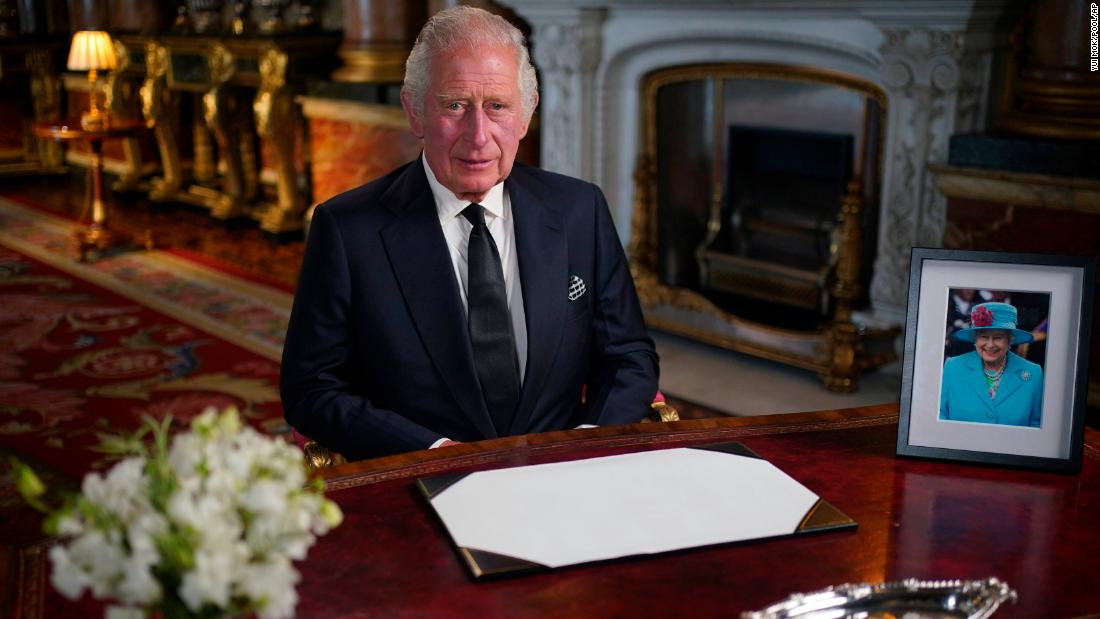 There's a "pavement-eye" view of the late Queen in her gold carriage by Wolfgang Tillmans, and a striking image by Sir Isaac Julien called "Lady of the Lake." It's a tribute to American abolitionist Anna Murray Douglass. Back in the 19th century her husband, Frederick Douglass, was the most photographed man in America. But even though Anna Murray Douglass was as much an active abolitionist as her husband, few photos of her remain. This portrait is a poetic and forensically researched response from British artist and filmmaker, Isaac Julien.
Also included in this display is a print of Thomas Hetherwick's design for the "Tree of Trees," a 20ft sculpture that housed 350 saplings outside Buckingham Palace as part of The Queen's Green Canopy, a national tree planting initiative promoted by (then) Prince Charles and his 96-year-old mother during the Platinum Jubilee. King Charles III was an environmentalist long before it was a popular mass movement.
In Charles II's day, Art was a reflection of royal power. Looks like today's King Charles is turning the mirror back onto society itself.
Look for boutique hotels like The Rochester and Wellington on leafy Vincent Square if you want to explore Westminster, Whitehall and Buckingham Palace. The Wellington will even be hosting community coronation lunches in its delightful private gardens. Join the celebrations with Blue Orchid's Fit for a King package and enjoy afternoon tea, a picnic hamper, a self-guided tour of iconic London sights and a Paddington bear to take home.
A King Called Charles
Places to visit that have royal connections to a King called Charles
St James's Park
SW1
Charles II was responsible for opening St James's Park to the public for the very first time. He was well known for his habit of feeding the ducks and talking freely to his subjects (no security detail back then). He also redesigned the park himself, giving it today's avenues of trees and lawns.
St James's Palace
St James's Street, SW1
Both Charles I and Charles II lived in this delightful red brick Tudor mansion. It's one of the oldest royal palaces in London and although it's not open to the public, it can be viewed from St James's Street, where there are historic shops like Lock's Hatters.
Clarence House
The Mall
This is Charles III's current London address and it's part of the St James's Palace complex. It's a large Georgian mansion open to the public for one month in the Summer every year, usually during August. Significantly, the picture that features most prominently in King Charles III's Clarence House apartment shots is a painting of Noah's Ark, complete with a sea of animals, painted by Leandro Bassano (1557 – 1622).
The Banqueting House
Whitehall, SW1
The Banqueting House is famous for its Rubens ceiling and the site of Charles I's execution. Charles I commissioned the ceiling in 1629, and given the fate that he suffered, it's a bitter irony that the subject of the canvases includes 'wise rulership' and the 'divine right of kings'. Charles had to pass underneath this ceiling on his way to the scaffold, just outside The Banqueting House. A must–see if you are booking into hotels in London UK.
The Great Fire
Monument and Pudding Lane
Five years after Charles II's coronation, the Great Fire broke out on the East side of London. It started in Pudding Lane near London Bridge, in 1666.
Samuel Pepys was the first to alert the king. He took a boat from his house on Seething Lane to Westminster and told Charles II that the situation was dire. Charles saw the fire for himself and decided that houses and shops had to be pulled down to stop the blaze from spreading. He supervised fire breaks at Charing Cross and the smothering of embers on Fleet Street. He spoke to people who had lost everything, sent for bread to feed the homeless, and rode around the capital for 30 hours straight.
Afterwards, he set up a relief fund and praised the courage of the people, promising to rebuild a more beautiful London. We owe Saint Pauls's Cathedral to him and many fine churches.
You can visit the pocket garden in Seething Lane where Samuel Pepys' once lived, plus the Monument where the Great Fire started, and still have time for a Royal Afternoon Tea at Tower Suites near the Tower of London.
Tower Suites is one of the best 5 star hotels in London on the doorstep of this historic event. Enjoy a luxury suite, overlooking His Majesty's Royal Palace and the Fortress of the Tower of London. Chilled champagne and massage, afternoon tea and dinner for two and two–night stay.
Greenwich Royal Observatory
SE10
The Royal Observatory was founded by Charles II in Greenwich in 1675 (but while it was being built, a telescope was installed in the Tower of London's White Tower so that star gazing could begin straight away). Charles II himself studied physics, chemistry and mathematics and astounded people with his knowledge. He was fascinated by medicine and botany and had his own 36' telescope installed in Whitehall. Charles II also loved clocks: he kept seven in his bedroom!
Theatre Royal Drury Lane
Catherine Street, WC2
Charles II's first licensed theatre was built here, and a Theatre Royal has been active on this spot for the last 400 years. Today the theatre has restored its Regency cafe and offers theatre tours. It's said to be the most haunted theatre in London, but its famous "Man in Grey" is a benign ghost, as is the clown Joseph Grimaldi. Charles II was an avid theatregoer, and one of his many mistresses, actress Nell Gwynne, held audiences spellbound at the Theatre Royal.
Tower of London
EC3
Charles II's reign was pretty eventful, but one of the most newsworthy items was in 1674 when the bodies of the Princes in the Tower were supposedly found (an old scandal from 1483 about royal murder). Or was this just fake news? An attempt to shift public attention away from the king's waning popularity.
Today, Charles III's only association with The Tower is the rewilding of the moat – very much in keeping with his environmental credentials. A field of wildflowers blooms from May to September, which benefits the local ecosystem and is a lasting tribute to his late mother, Queen Elizabeth II.
Blue Orchid's Tower Suites near the Tower of London has an excellent family package deal this year (goodie bags, your kitchen and excellent dining offers, all within an independent suite for two adults and two children). There's also a tempting staycation offer for couples. Fine views from your apartment, riverside walks and a medieval Royal Fortress to explore. Or a romantic escape: three-course candlelit dinner, champagne and cake, rose petals on your bed. Two of the best hotel deals London.
The Queen's Gallery
Buckingham Palace, SW1
This is the gallery where many paintings collected by Charles I and II are stored and sometimes displayed. There are also strong links between the Royal Academy on Piccadilly and the Royal Collection. The RA donated the 20 contemporary works that are on display until 26 February.
Westminster Hall
Palace of Westminster
St Margaret Street, SW1
Westminster Hall is the medieval part of the House of Commons where Charles I was put on trial (the proceedings opened with a royal fanfare of trumpeters on horseback). It is also where Her Majesty Queen Elizabeth II lay in the state last year. The upcoming King Charles III coronation continues that remarkable legacy.